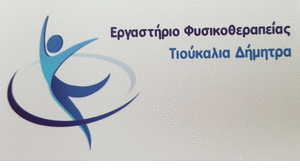 Οι εκδηλώσεις μνήμης της γενοκτονίας των Ελλήνων της Μικράς Ασίας από το Τουρκικό Κράτος θα πραγματοποιηθούν σε όλη την Επικράτεια την Κυριακή 15 September 2019.
In the city of Kozani they will be co-organized by the Region of Western Macedonia – Π.Ε. Kozani, the Municipality of Kozani and the Asia Minor Association P.E.. Kozani the following events:
Sunday 15 September 2019
1) General Flagging from the eighth morning until sunset on the day of the events.
2) Lighting of Public and Municipal stores, of NPDD branches and Banks from the West of its sun 15ης September 2019 until the morning hours of the next day.
3) Time 08:00 a.m. Official raising of the Flag.
4) Time 07:00 a.m. In the Holy Metropolitan Church of Agios Nikolaos, Θεία Λειτουργία και στη συνέχεια στις 10:00 a.m. Επιμνημόσυνη Δέηση.
5) Time 11:30 a.m. Ομιλία από την Πρόεδρο του Μικρασιατικού Συλλόγου Π.Ε. Kozani, K. Φωτεινή Καμίτα-Κτενίδου στην Αίθουσα του Συλλόγου, στην οδό Πόποβιτς 2 (δίπλα από το 5The Δημοτικό Σχολείο Κοζάνης). Ακολουθεί λιτή δεξίωση.
6) Στις παραπάνω εκδηλώσεις καλούνται να παραστούν οι τοπικές Αρχές, as well as all Citizens.