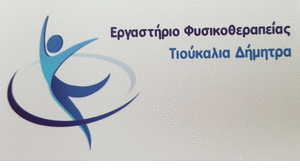 Vaccination is running smoothly in the country and depending on the availability of vaccines, as the professor of pediatrics and infectious diseases pointed out, member of the Committee of Experts and the National Vaccination Committee, Maria Tsolia, which participated in yesterday's briefing of the Ministry of Health.
particularly, have almost been carried out 65.000 vaccinations and a percentage has been vaccinated 0,59% of the population, in fact at the moment that our country received them
first 8.000 doses of the vaccine for covid-19 from the pharmaceutical company Moderna.
The professor stressed that that the experience from vaccines to date, is that there has never been a health problem that will manifest many years after vaccination. Potential side effects occur immediately up to a few months after vaccination. Monitoring of the covid-19 vaccine, continues in our country and internationally, and to date no surprises have been reported, threatening and very serious side effects. Global have become over 30 from. vaccines and according to studies, It seems that the occurrence of severe allergic reactions is extremely rare, write down.
Vaccine: Those who have been diagnosed with coronavirus can be vaccinated;
The same time, Ms. Tsolia attempted to answer a number of questions that citizens obviously may have about the vaccine.
On the question of whether people who became ill will be vaccinated, He said that these people have the right to be vaccinated without any prior laboratory testing. Immunity after a natural infection, lasts according to studies at least 3 months, and even more recent data indicate that it lasts up to 6 months. For' this, said Mrs.. Tsolia, It is recommended to postpone the vaccination for three months after infection (if they wish) so that someone else who has no protection can be vaccinated.
What applies to the vaccine and any allergic reactions
As he said, Allergic reactions to coronavirus vaccines are rare, citing research in 1,8 million. vaccinations in the US, where they were found 21 anaphylactic reactions.
As he said, the rate of occurrence of an allergic reaction to the vaccine is 1 man per 90.000, while other known vaccines exhibit such reactions in 1 person per 1 million. Mrs.. Tsolia pointed out, of course, that some reactions may be due to the anxiety of the citizens., at the time of vaccination.
In each case, citizens with common allergies can safely get the coronavirus vaccine. In addition, Mrs.. Tsolia stressed that other food or drug allergies are in no way linked to the coronavirus vaccine. in addition to, a history of allergy to a vaccine or medicine is not a contraindication to the coronavirus vaccine. People with a history of severe allergies should consult their allergist first..
"The only contraindication to vaccination is a history of anaphylaxis in polyethylene glycol, a substance present in the vaccine and used in cosmetics and medicines. Also contraindicated is a history of allergic reaction to a previous dose of the vaccine. The existence of food allergy, like the egg, the pistachio and more, pets, insect bites, oral or latex medicines, It is believed that it has nothing to do with vaccination and is not a contraindication. However, People with a history of severe allergies should consult their allergist in advance.. Having a history of an immediate allergic reaction to another vaccine or injectable medicine, is not an absolute contraindication to vaccination. Nevertheless, these people can be vaccinated if they decide, αλλά θα πρέπει να ληφθούν ιδιαίτερες προφυλάξεις και να προηγηθεί συζήτηση με τον αλλεργιολόγο. Ο εμβολιασμός στις περιπτώσεις αυτές, αν αποφασιστεί, πρέπει να γίνεται σε νοσοκομειακό περιβάλλον», είπε συγκεκριμένα η κ. Tsolia.
Τι ισχύει για τους εμβολιασμούς και τις εγκύους
Όπως έχει γίνει γνωστό και τη Δευτέρα, κατά την ενημέρωση για την πορεία των εμβολιασμών στη χώρα μας, το εμβόλιο του κορωνοϊού ως μόριο και ως τρόπος δράσης, φαίνεται ότι είναι απίθανο να έχει οποιαδήποτε επιβάρυνση τόσο στην έγκυο όσο και στο κύημα.
In each case, επειδή οι κλινικές μελέτες που έγιναν δεν περιλαμβάνουν ομάδες εγκύων, η επίσημη σύσταση από τους φορείς είναι ότι κατά τη διάρκεια της κύησης να μη γίνεται το εμβόλιο κατά του κορωνοϊού.
On the other, τόσο η Μαρία Τσολιά σήμερα όσο και η πρόεδρος της επιτροπής εμβολιασμών Μαρία Θεοδωρίδου τη Δευτέρα τόνισαν πως στην περίπτωση που γίνει το εμβόλιο οπωσδήποτε δεν συνιστάται διακοπή της κύησης. Αν πάλι μια γυναίκα κάνει την πρώτη δόση του εμβολίου και στη συνέχεια διαπιστώσει πως είναι έγκυος, η οδηγία συνιστά να κρατήσει τη δεύτερη δόση για μετά το τέλος της κύησης. also, η επιστημονική κοινότητα σημειώνει πως μετά από τον εμβολιασμό μπορεί να γίνει σε οποιοδήποτε διάστημα ο προγραμματισμός για μία εγκυμοσύνη.
There are, end, δύο περιπτώσεις γυναικών όπου ενδεχομένως να απαιτείται να γίνει το εμβόλιο, παρότι εκείνες διανύουν την περίοδο κύησης. Αν η έγκυος, λόγω επαγγέλματος, παραδείγματος χάριν μία νοσηλεύτρια, βρίσκεται σε συνεχή έκθεση στον ιό, και αν η έγκυος έχει υποκείμενο πρόβλημα.
Σε αυτές τις δύο περιπτώσεις πρέπει κανείς να ζυγίσει τον κίνδυνο από την ίδια τη λοίμωξη και φαίνεται ότι και η λοίμωξη με τον κορωνοϊό είναι ανάλογη με τη λοίμωξη με τον ιό της γρίπης, δηλαδή είναι αυξημένος ο κίνδυνος και για την έγκυο αλλά και για το κύημα. Οπότε σε αυτή την περίπτωση η ζυγαριά θα κλίνει υπέρ του εμβολιασμού και της εγκύου.
End, as Mrs.. Tsolia, δεν υπάρχουν δεδομένα σχετικά με την ασφάλεια του εμβολιασμού για τις γυναίκες που θηλάζουν ή για τα βρέφη τους ή οι συνέπειες στην παραγωγή του γάλακτος.
Nevertheless, τα εμβόλια που περιέχουν mRNA δεν αναμένεται να έχουν αρνητικές επιδράσεις στο βρέφος. Για το λόγο αυτό οι γυναίκες που θηλάζουν μπορεί να επιλέξουν να εμβολιαστούν.
Source: iefimerida.gr