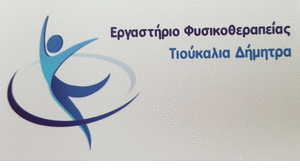 Detailed instructions on what to look for in a coronavirus vaccine, as given by the professors of the Therapeutic Clinic of the Medical School of Kapodistriakos and the rector of EKPA.
The Professors of the Therapeutic Clinic of the Medical School of the National and Kapodistrian University of Athens, Efstathios Kastritis ,Evangelos Terpos and Thanos Dimopoulos (Rector of EKPA), provide instructions, as well as the side effects that can be caused by the vaccine κατά του κορονοϊού για ογκολογικούς ασθενείς.
The 20 "SOS" for the vaccination of cancer patients:
1.Activate intangible prescription. Detailed instructions can be found on the relevant page gov.gr. This will make it easier for you to plan your vaccination as you will be automatically notified by SMS or email about your appointment date and the vaccination center .
2.Some antineoplastic therapies can affect the body's ability to develop immunity after vaccination. You should contact your doctor to schedule treatment based on the date of vaccination..
3.For patients receiving first-time antineoplastic therapy, efforts should be made to vaccinate prior to initiating treatment.
4.For patients already receiving chemotherapy there is no clear instruction on the day of vaccination in relation to the infusion of chemotherapy. However, Vaccines should be given one week after chemotherapy and if possible 10 days before the next chemotherapy.
5.Where possible, It is recommended that corticosteroids be discontinued for the period from the first to the second 7 days after the second vaccination
6.You should consult your doctor so that you do not have a low white blood cell count when you get the vaccine, aiming for the best therapeutic effect
7.Radiation and hormone treatments do not appear to affect the safety and effectiveness of the vaccine
8.M-RNA technology vaccines do not contain attenuated virus and are therefore considered safe for administration to immunocompromised patients.
9.Patients in clinical trials should be vaccinated in the same way as other oncology patients.
10.Patients undergoing autologous transplantation should ideally be vaccinated 3 months before mobilization-collection of hematopoietic stem cells and 3 months later autologous hematopoietic stem cell transplantation.
11.The administration of anti-CD20 therapy (Rituximab, ofatumumab, obinutuzumab) possibly reduces the immune response to vaccines. Ideally, if the underlying disease condition allows it, should be discontinued at least 6 months before the vaccine and in any case should be discussed with the treating physician
12.Treatment with anti-CD38 monoclonal antibodies (daratumumab, isatuximab) may not affect the immune response to vaccines, but the data are limited
13.Patients receiving immunotherapy should not be excluded from the vaccination program even if they are in clinical trials.. From relevant seasonal flu vaccine data, there do not appear to be any problems with vaccine efficacy..
14.Tyrosine kinase inhibitors (ΤΚΙs) such as sorafenib and sunitinib do not appear to affect the immune response to vaccines.
15.Inhibitors against Bruton tyrosine kinase (ibrutinib) appear to affect the body's ability to develop an adequate immune response after vaccination
16.For treatment with drugs such as proteasome inhibitors (bortezomib, Ixazomib, carfilzomib) there is no clear instruction and the general rules apply for the time interval between the last treatment, vaccination and subsequent treatment
17.Immunomodulatory drugs such as lenalidomide, pomalidomide does not appear to affect the effectiveness of vaccinations, but the general rules apply
18.Depending on the instructions of the Health Authorities, in second phase, Vaccination may also include caregivers of immunocompromised patients, as they will act as a shield for people who cannot develop adequate immunity with vaccination
19.At this stage there is no preference for vaccination technology for oncology patients as no significant safety issues have arisen..
20.Individual precautionary measures and social isolation should continue to be applied after vaccination for as long as necessary (mask, hand hygiene, distances)
Side effects of the vaccine (Tozinameran, BNT162b2)

Side effects occur within 7 days after vaccination, mainly after the 2nd dose. particularly:
1)Local reactions (at the injection site) (pain, redness, swelling)
2)Fatigue
3)Headache
4)Myalgias
5)Chills
6)Joint pains
7)Fever
Contraindications to vaccination

1)Absolute contraindication to vaccination is any severe hypersensitivity to the described active ingredients of the vaccine, as well as a previous history of anaphylaxis in a COVID-19 vaccine. The doctor at the vaccination center should be informed of any history of allergic reaction prior to administration of the vaccine..
2)Known allergy to polyethylene glycol (PEG). It is a component of some vaccines such as pneumococcus, of laxative clean prep (used before colonoscopy), chemotherapeutic agents such as Caelyx, supportive medications such as Neulasta and medications such as dexamethasone and prednisone in syrup.
3)For people with a history of allergic reactions to previous vaccinations, mast cell activation syndrome, idiopathic anaphylaxis, in certain trade names or doses of the same drugs (and therefore not in the active substance) increased vigilance and contact with an allergist is required prior to impending vaccination. Patients with a history of severe allergic reactions should be evaluated by the treating physician on a case-by-case basis and by the vaccinating physician..
4)Immediate allergic reaction of any severity to polysorbate (due to possible cross-hypersensitivity to the PEG component of the vaccine)
5)There are not enough clinical data for pregnant women and therefore vaccination with the COVID-19 vaccine is not currently indicated.. For the same reason, it is not yet appropriate to vaccinate adolescents and children under the age of 16 years
6)Vaccination should be postponed in patients with acute severe febrile illness.
7)Clinical studies have shown that severe allergic-anaphylactic reactions to COVID-19 vaccine are rare. (1%) (15/1.000.000 doses)
Source:dikaiologitika.gr