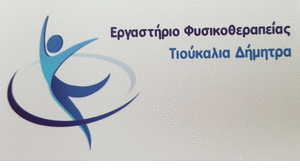 The posting of ENFIA notices by AADE on Taxisnet is in progress, a process that is expected to be completed today.
However, Taxpayers must be careful before making the payment.
In particular, they must see the out-of-settlement debts in Personalized Information before making any payment.
If any discount has been credited to their account, the amount, they will have to pay, will be lower than that, which appears in the ENFIA statement.
Special care is needed and in any case communication with the accountant, if they think they should get a bigger discount from AADE.
This page displays details of open individual debts out of regulation as they are registered in TAXIS. Open debts are not included :
a) have been subject to regulation or facilitation of partial payment in their entirety
Get instant updates now on Google News - Follow iEidiseis.gr on Google News
b) come from companies in which you participate in any way (e.g. Full member, Admin, CEO etc.)
c) have been assured to another person but you are responsible for the relationship (e.g. heir, guarantor etc.)
For information regarding debts of co-obligation or co-responsibility you can contact the Tax Office. Especially for partially settled debts, only the unsettled amount is displayed. For debts that do not show balance analysis, please contact the Tax Office.
Debts that you have recently paid to a payment service provider or with a Collection Bill at another Tax Office may also appear as uncollected debts. from that of the debt and the credit process has not been completed. Two are required (2) business days from the date of payment to a payment service provider.
For each Open Debt line as shown in the table below you can see the Installment details by pressing the selection key (radio button) in the Display Dosage column & επιλογή οφειλής για πληρωμή με κάρτα. Σε περίπτωση πληρωμής με έκπτωση απαιτείται η εξόφληση του συνολικού ποσού της οφειλής μέχρι την ημερομηνία ισχύος της έκπτωσης (τα ποσά εμφανίζονται χωρίς τη μείωση λόγω έκπτωσης). Για να εμφανίσετε την ταυτότητα οφειλής και στη συνέχεια να εκτυπώσετε το Σημείωμα για Πληρωμή πατήστε το κουμπί «Ταυτότητα Οφειλής».
Μπορείτε να εξοφλήσετε τις οφειλές σας εκτός ρύθμισης ή να πληρώσετε μέρος τους, με κάρτες πληρωμών. Για να πληρώσετε μέρος της οφειλής, εισάγετε το ποσό που επιθυμείτε να πληρώσετε στο σχετικό πεδίο της στήλης Ποσό για πληρωμή με κάρτα, αφού πρώτα επιλέξετε την οφειλή, πατώντας το πλήκτρο επιλογής (radio button) in the Display Dosage column & επιλογή οφειλής για πληρωμή με κάρτα.
Για να εξοφλήσετε την οφειλή επιλέγετε το πλήκτρο (push button) «Eξόφληση». Το συνολικό ποσό πληρωμής εμφανίζεται αυτόματα.
Μπορείτε να επιλέξετε περισσότερες από μία οφειλές. Μετά το τέλος των επιλογών σας πατώντας το πλήκτρο Έλεγχος και Πληρωμή οδηγείστε στην επόμενη οθόνη Στοιχεία οφειλών εκτός ρύθμισης-Πληρωμή.
Αφού εισάγετε τα στοιχεία της κάρτας πληρωμών και μετά την επιτυχή ολοκλήρωση της συναλλαγής πραγματοποιείται άμεσα η πίστωση των οφειλών σας.
Η Προσωποποιημένη Πληροφόρηση είναι διαθέσιμη από τις 23:00 του Σαββάτου.
Source:aftodioikisi.gr