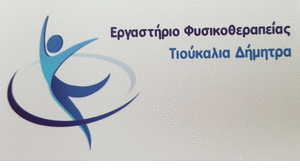 Another important element that sheds light on the case of the vitriol attack on the 34-year-old, in Kallithea, sees the light of day. A shopkeeper in the area claims that he was found face to face with the perpetrator.
The revealing testimony was broadcast by the main news bulletin of ANT1 and according to this woman in black has a long narrow face and brown eyes.
«I turned my gaze in the opposite direction and saw a woman walking away. Her escape did not stick with the loss and the screams that were unfolding around us. I ran and caught her. I stopped here, I told her and I touched her. He was not afraid at all, that someone unknown touched her. It had cold look. He was wearing black pants, a female pole, face mask and shoulder bag. I am 1,78 height and I calculate it in 1,67. He had a long narrow face and brown eyes. Yes, I would recognize her again», said the shopkeeper.
Through the Thriasio The 34-year-old does not stop asking about the developments in the police investigation. He reiterates that as soon as he remembers the slightest thing, he will inform the authorities.
Vitriol attack: Suspicious woman who is married to a man from the environment of the 34-year-old
In the microscope of the authorities for the attack with vitriol on 34-year-old Ioanna, in Kallithea, there is a woman, which is related to his man professional environment of the victim.
According to the revealing figures, that were shown on the show With You by Tatiana Stefanidou on SKAI, The suspect has a very personal relationship with a man who is in the wider professional environment of the 34-year-old. Together, have a child out of wedlock, however they are no longer partners.
The man chatting with Ioanna, he had described this woman to her as unstable, hard man and with peculiar behavior.
This is the woman who the 34-year-old thought could be hiding behind the vitriol attack and has been under the police microscope since the beginning of the week..
Neighbors of the suspect, confirmed her ambivalent behavior, saying -among other things- how to them he rings the bell persistently dawn.