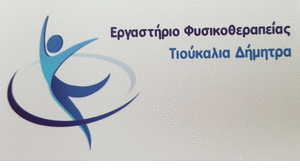 The police have at their disposal the clear picture of the woman who attacked me vitriol to 34-year-old Ioanna in Kallithea.
According to the new sketch published by "To Vima tis Kyriakis", the perpetrator was wearing beige to a brown trench coat, black pants, brought a backpack, she had blonde hair (maybe wig) and wore a white mask and black glasses.
According to the publication, the mysterious woman arrived at the offices of the insurance company where the 34-year-old was working by bus., while she left in a taxi which took her down near Ilioupolis Avenue.
The woman did not reveal her face, not even when he got into the taxi, while according to the driver's testimony he spoke Greek, without anything special in its pronunciation, while avoiding discussing anything with the driver beyond the route they would follow.
Police are initially drawing evidence from 6-7 stores mainly on Theseus Avenue in Kallithea that capture the woman's movements, which is calculated age 30-40 years. From these it seems that on the morning of the 20th but also on the previous day, it is disembarked from a bus that stops at a nearby point.
It is noted that , according to the post, The mysterious woman intended to attack the 34-year-old the day before, but he did not catch her, as the victim arrived early for work.
As the Step notes, the woman wears almost the same clothes and shoes, She has both masks on her face and the same black glasses.
Police believe he planned to throw the vitriol at 19 May, not only because it had its features hidden again but also because it kept a blue bottle that seemed to be what the vitriol contained.
He kept the same bottle the day after the attack.
Source:diakiologitika.gr