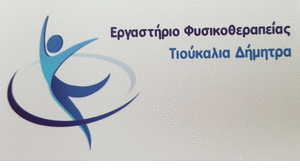 The company TECHNOBETON SA. visited the candidate for MP of the New Democracy of N. Kozani, Morning Elabia,today Tuesday 2/07.
Η υποψήφια βουλευτής της ΝΔ είχε την ευκαιρία να μιλήσει με την διεύθυνση και το προσωπικό για τις προσπάθειες που κατέβαλαν και κατάφεραν να ξεφύγουν από τα όρια της τοπικής αγοράς.
Η υποψήφια βουλευτής τόνισε ότι η εικόνα του επιχειρηματικού τοπίου με την γραφειοκρατία και την πολύμηνη καθυστέρηση εκρίσεων επενδυτικών προγραμμάτων πρέπει να αλλάξει και πρόσθεσε ότι θα δώσει τον προσωπικό της αγώνα για να κατατεθούν σχέδια βελτίωσης της οικονομίας μακριά από χθεσινές νοοτροπίες.