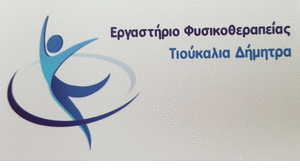 We inform the consumer public, that now the popular markets of the Municipality of Kozani, are put into operation on the basis of no. Δ1α / ΓΠ.οικ.: 3060 JMC (Government Gazette 89B / 16-1-2021).
Specifically, The public markets on Stamkidi and Giachnika streets will be open on Tuesday, the popular market of Pontokomi on Thursday, as well as the popular markets in the community of Agios Dimitrios and Aiani.
On the contrary, the operation of the popular Crocus market is suspended according to no. Δ1α / ΓΠ.οικ.: 3068 JMC (Government Gazette 94B / 16-1-2021).
Για την λαική της Αριστοτελους θα εξειδικευθούν ιδιαίτερα τα μέτρα και οι συνθήκες λειτουργίας της, με νέο δελτίο τύπου εγκαιρα.
Σημειώνουμε ότι επαναδραστηριοποιούνται οι εκθέτες βιομηχανικών προιόντων (ενδυση – υπόδηση κτλ).
We emphasize, ότι οι εκθέτες που έχουν seat the Municipality of Eordea, την κοινότητα Σιατιστας Βοίου και την Κοινότητα Κρόκου Κοζάνης, για τη μετακίνηση τους στις λαικές αγορές του Δήμου, πρεπει required have undergone rapid antigen testing (rapid test) up to three days earlier (β' σχετικό – έκτο άρθρο, par.5)
Η χρήση της μη ιατρικής μάσκας είναι υποχρεωτική, for both professionals and consumers. We especially ask the consumer public to observes distances 1.50m at least and does not form queues άνω των πέντε ατόμων. The exponents of the laity, required, they must have a disinfectant liquid for public use, they should disinfect cash registers very often, weighing instruments, product storage areas. They should be provided to the consumer public along with the disposable bag and gloves. The exhibitors, also, must strictly observe the rules of cleanliness and at the end of the popular to collect all the waste in closed bags or boxes. Non-compliance with the above is a reason elimination από τις λαϊκές του Δήμου Κοζάνης.
We emphasize, ότι η απόσταση μεταξύ των πάγκων πρέπει να είναι five meters with the intermediate space free from any object. If the required safety distance does not exist, the length of the exhibit benches will be reduced.
On the premises, of popular markets, since early in the morning, there will be a ladder of the Service which will place the exhibitors and will take care of the safe and orderly operation.
The controls will be systematic and strict.
Το παρόν έγγραφο θα αναρτηθεί στην ιστοσελίδα του Δήμου στη θέση Ανακοινώσεις και παράλληλα στην ενότητα «Επιχείρηση – > Outdoor Trade »
Please for the faithful application of the above.