Pain in various parts of our body, and many times we do not know why we are in pain. What is it that hurts us?, what is it that makes us feel bad. Every sensation, is completely different and in a different instrument.
Then you will see what it feels like, corresponds to which instrument. The list is completely informative so for any discomfort you will feel you should inform your doctor.
Heart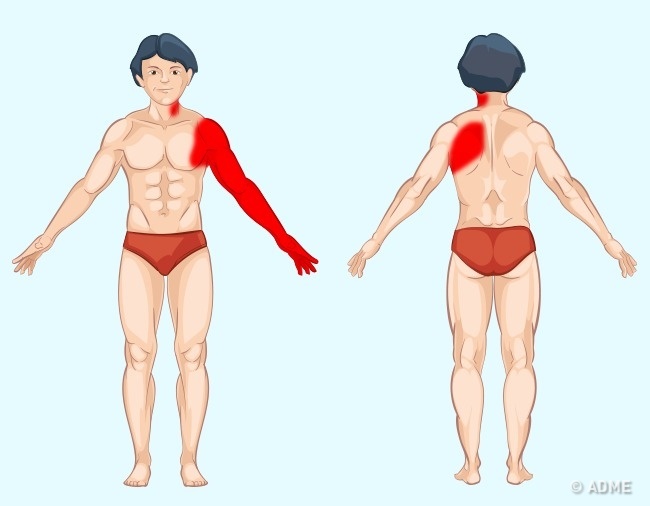 The pain in the heart is more like a tightness in the chest. It can spread to the left arm shoulder and part of the neck. Unlike other types of pain, heart pain is not related to movement or breathing.
Kidneys
Kidney pain can be mistaken for just back pain. Their difference, is that the kidney pain beats deep down the ribs, while lumbar muscle pain is usually lower. This pain, can also be carried on foot.
Small Intestine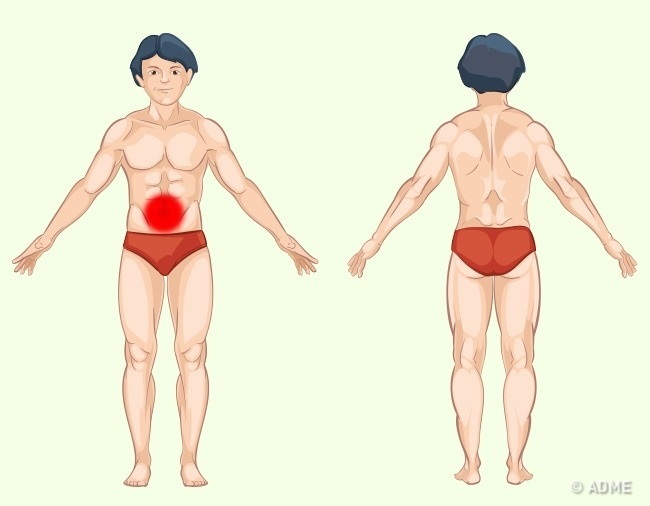 Problems with the small intestine usually cause pain in the navel area. If the pain persists and causes discomfort when you bend over or walk, do not miss an appointment with your doctor.
Colon
Problems with the colon, usually associated with lower abdominal pain, near the right side. Another feature, is frequent constipation.
Lungs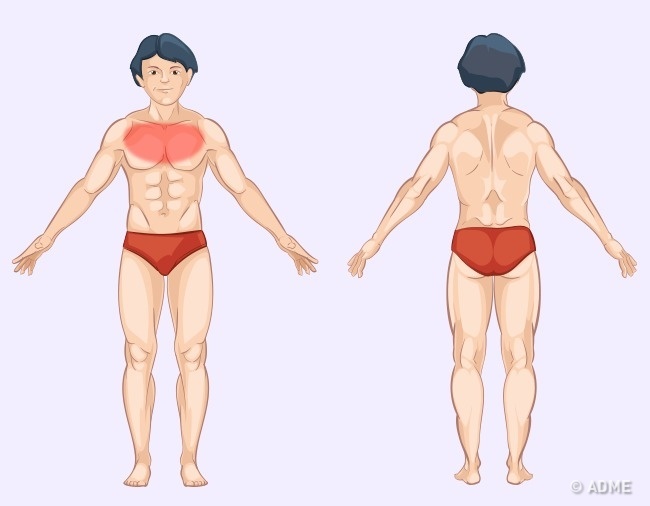 Due to the lack of nerve endings the lungs do not feel. Nevertheless, if something goes wrong with them, you may feel a dull chest pain. Cough and difficulty breathing, they are also symptoms.
Appendix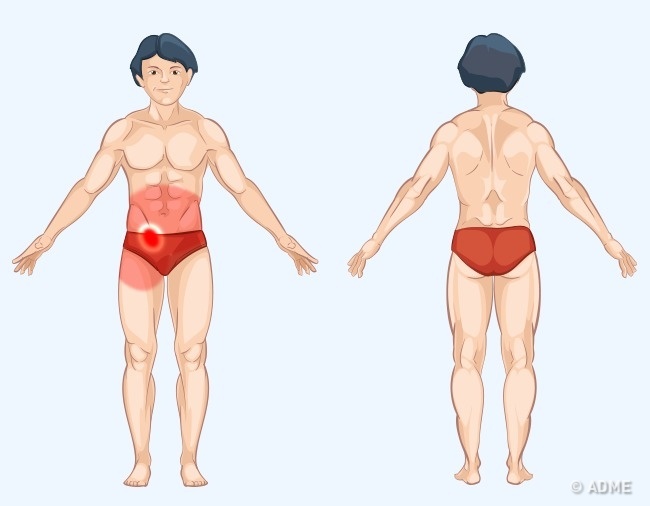 In the lower right part of the abdomen is the appendix, however the pain can affect the whole area of ​​the stomach or individual parts. The pain can, also, to spread to the right thigh. Other signs are nausea, vomiting, fever and constipation or diarrhea.
Pains in each organ and different
Stomach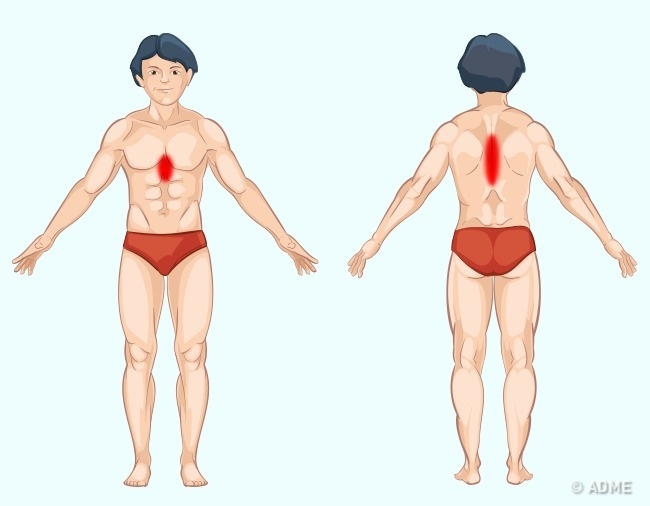 Gastric problems cause pain in the center of the abdomen, over the sides and can, also, appear at the same level, in the back. An important piece of information, is that gastric or esophageal pain, often confused with heart pain. Only a doctor can tell what is really going on.
Gallbladder and liver
Gallbladder and liver problems can cause pain in the upper right abdomen. It can, also, to move to the same point, in the back. Liver problems are also associated with a variety of symptoms, such as sour taste and jaundice.
Pancreas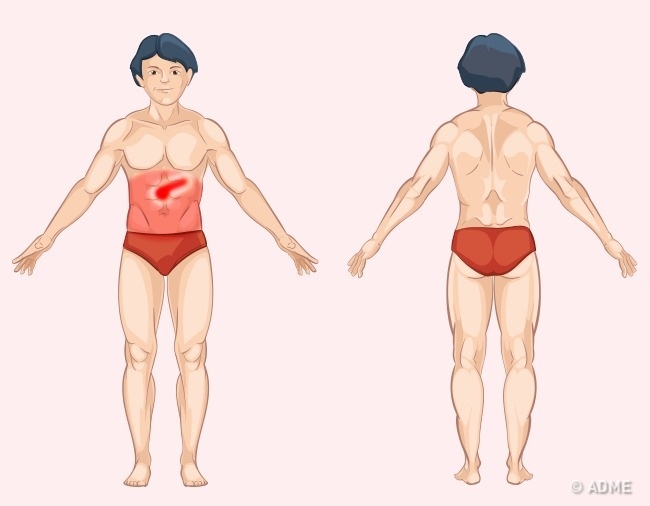 With pain in the central part of the upper abdominal area, the pancreatic problems are manifested. However, a less intense annoyance, can be moved throughout the area. If it is actually caused by the pancreas, the pain will get worse if you lie on your back after a meal.
For any discomfort it is best to inform your doctor.
Source:enimerotiko.gr