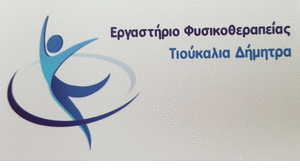 Working capital grant for small and very small businesses operating in the Region of Western Macedonia is given in the framework of the Invitation "Liquidity Support for Very Small and Small Enterprises Affected by the Covid-19 Pandemic in Western Macedonia » who signed the Regional Governor of Western Macedonia, Mr.. George Kasapidis, total budget 5 from euros, co-financed by European Regional Development Fund (ΕΤΠΑ) and National Resources, in the context of Operational Program of Western Macedonia of the NSRF 2014-2020 and specifically of the Axis 3 "Improving the competitiveness of small and medium-sized enterprises".
This new Call aims to strengthen the businesses of the Region that, due to the low amount of their annual expenses for 2019, could not benefit from the working capital grant that preceded the Invitation 40 from. and provide public support, to ensure that there is sufficient liquidity in the market to deal with the effects of Covid-19 disease and to support business viability.
The action finances the working capital of the companies in its form non-repayable grant and covers Working Capital equal to 50% of business expenses of the year 2019, as reflected in the company's E3, with grant amount from 1.000 euro (at the minimum) to 1.800 euro (maximum). In the amounts of expenses on which his percentage will be calculated 50% will be included indicatively the commodity markets, raw materials and supplies, rents, benefits to employees and various operating expenses.
The identification of the KAD of the assisted enterprises, as well as additional terms and conditions are included in the Call for Proposals.
The timeframe for submission of proposals was set by 27/01/2021 until 03/03/2021 and time 15:00. The proposals submitted electronically in the State Aid Information System (www.ependyseis.gr/mis).
The full text of the Invitation with the details of submission of investment plans will be posted on the page of the Special Management Service of the Operational Program Western Macedonia, to the address www.pepdym.gr, as well as on the websites of the Intermediate Body of the Competitiveness Business Program & Entrepreneurship – ΕΦΕΠΑΕ (www.efepae.gr) and the Center for Business and Cultural Development - Development Association of Macedonia AMKE – ΚΕΠΑ ΑΝΕΜ ΑΜΚΕ (www.kepa-anem.gr), of the NSRF (www.espa.gr) and to www.ependyseis.gr.
For further information οι ενδιαφερόμενοι μπορούν να απευθύνονται στο Κεντρικό Γραφείο Πληροφόρησης του ΕΦΕΠΑΕ (KEPA-ANEM AMKE), Οικισμός Λήδα-Μαρία, Κτήριο Ερμής (1the floor), 6the km. Charilaou-Thermis, 57001 Θέρμη Θεσσαλονίκης και στο τηλέφωνο 2310-480000 or at pepdm@e-kepa.gr or at www.kepa-anem.gr (in the selection "Send your question"), as well as in the information office of ANKO SA. (Von Karagiannis 1-3, Kozani, info@anko.gr, tel. 24610-24022, www.anko.gr).