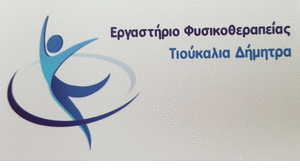 The Regional Governor Mr.. George Kasapidis today sent a letter to the Ministry of Finance in order to resolve the problems that arose during the payment of the heating allowance for the purchase of wood and biomass and the rejection, specifically, residents of the Region of Western Macedonia.
The problem is located in specific settlements of the Region. Their inhabitants, Despite the fact that, in accordance with the provisions of the relevant Ministerial Decision (1275/2020(Government Gazette 5576 / B / 17-12-2020)), were eligible for a heating allowance for the purchase of wood and biomass, were rejected by the system. This rejection is due to recent changes in the Postal Codes, for which HEDNO was not informed, μέσω των λογαριασμών της οποίας διασταυρώνεται ο τόπος κατοικίας των αιτούμενων επιδόματος. Consequently, due to this omission, appear to reside in larger Municipalities (former Kapodistrians), with a population of over 2.500 residents and are automatically rejected by the system.
For reasons of social justice, the Governor asked, in his letter, από το αρμόδιο Υπουργείο να υπάρξει σχετική μέριμνα, so that the specific citizens can inform HEDNO about the change of the Postal Code of their area. Subsequently, provided their personal information is updated in their account, να επανεξεταστούν οι αιτήσεις και να λάβουν κανονικά το επίδομα εφόσον το δικαιούνται.
The Region of Western Macedonia is on the side of its inhabitants every day, seeking the improvement of the daily life and well-being of all its citizens.