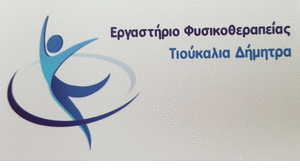 The control and evaluation of the physicochemical analysis laboratory of the Environment Center was carried out with absolute success., based in Ptolemaida, from the National Accreditation System (ΕΣΥΔ). The team of auditors confirmed that the laboratory continues to implement an effective Quality System. So, still maintains its accreditation in total 20 parameters and water sampling.
Specifically, the written documentation of the system was confirmed, its implementation by staff, the use of appropriate measurement methodologies and evaluation of measurement results, the technical competence of the staff and the facilities, συμμορφώνονται με τις απαιτήσεις του προτύπου ISO/IEC17025:2017 and the ESYD.
The KEPE. has as its object the control of air pollution, water quality, of liquid waste, toxic and hazardous waste and soil quality control. Continues to maintain most accredited parameters, at the laboratory level, in the wider region of Western Macedonia, with full equipment and high level scientific staff.
The President Olga Putahidou, the Board of Directors and the staff of KEPE., warmly thank all the Municipalities, bodies, businesses and individuals, who cooperate and support this local effort of the Region of Western Macedonia.