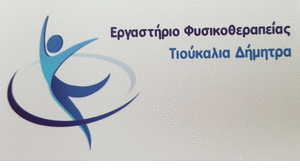 The Public Central Historical Library of Siatista "Manousia" warmly thanks the Municipality of Voio, the Mayor Mr.. Zefkli Christos, the Municipal Unit of Siatista the President Mr.. Samaras Dimitrios and its members for their kind offer to include the Siatista Public Library in the program:
"Support for the development and promotion of Greek Treasures throughout Greece" implemented through the Social Cooperative Enterprise Culture, Development and Tourism.
Specifically warm thanks for the 3D (3D) imprint of the Public Library of Siatista and others 6 real estate (1. Church of Agia Paraskevi, 2. Church of the Prophet Elias, 3.Ecclesiastical Museum 4. Dolgira Mansion 5. Botanical and Palaeontological Museum of Siatista , 6. Church of Agios Dimitrios ).
Your work promotes knowledge of the History and Culture of our region.
Especially for the Library, you contribute to the promotion, showcasing her unique treasures and her work.
The 3D illustration will be posted on the Library's Website and Facebook.
Ο σύνδεσμος για την πρόσβαση στην τρισδιάστατη παρουσίαση της Δημόσια Βιβλιοθήκης Σιάτιστας :
https://my.matterport.com/show/?m=79r2VDUZoBN
The Director of the Library
Bustantzi Andromachi