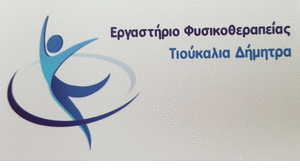 The Ephorate of Antiquities of Kozani organizes and invites you to its inauguration Photo Exhibition of Vavliara Dimitris, with Title:
"Black and white stories (Portraits of Aiani)»
The exhibition will open on Monday 10 August 2020 and time 19:00, at the Archaeological Museum of Aiani.
Dimitris Vavliaras was born in Ptolemaida and lives permanently in Aiani. He studies at Panteion University of Athens, while studying music, which is also his main occupation, releasing his first album 2013, with great collaborations. He started to deal with photography as an amateur 2015. From the beginning of his career, he was photographed by people and many of his photos focus on people.. The 2019 win it 1The βραβείο στον διεθνή διαγωνισμό φωτογραφίας FACES 2018 and the same year he got it 1The award in the pan-Hellenic SUMMERTIME AGAIN photography competition. It is also one of 100 best photographers in the world for 2019 from the 35AWARDS INTERNATIONAL PHOTO CONTEST.
The exhibition is part of the events under the general title "The artistic expression in the prefecture of Kozani", which aims to support artistic expression in the prefecture of Kozani, providing space for expression and exhibition to young and old artists of the prefecture.
Exposure Time: 10 August to 30 September 2020
Opening hours of the exhibition: 9:00- 15:00
Free entrance