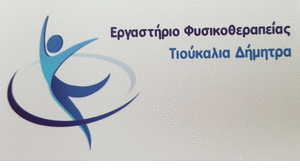 We are sorry that the Fur Breeders Association, απάντησε χωρίς δυστυχώς να έχει διαβάσει με προσοχή την ανακοίνωση μας.
We are sure if they did, they would understand that we were writing the exact opposite of what they say in their answer.
And first of all, they would understand that Our involvement in this issue stems from our interest in protecting and supporting the breeding and fur industry. in general but also of the employees in it.
An industry that has offered a lot and can, provided it is protected and supported, να προσφέρει πολλά περισσότερα στην περιφερειακή οικονομία.
Η σοβαρότητα των όσων διατυπώσαμε επιβεβαιώθηκε από την ανακοίνωση της Περιφέρειας που ακολούθησε την δημοσίευση μας. In the announcement, ΥΠΑΑΤ, ΕΟΔΥ και Περιφέρεια υιοθέτησαν τις προτάσεις μας και ξεκίνησαν να υλοποιούν την πρώτη από αυτές, concerning the priority vaccination of breeders.
All that remains is for our other two proposals to be put into practice: η στήριξη των υπηρεσιών της Περιφέρειας και των εκτροφέων με εξειδικευμένο επιστήμονα στην Λοιμωξιολογία και Επιδημιολογία των ζώων και βεβαίως η στήριξη από το ΥΠΑΑΤ των εκτροφέων για την κάλυψη των οικονομικών ζημιών του Κλάδου, due to COVID.
The Pandemic brought us in front of unprecedented situations that require from all of us a high sense of responsibility towards society as a whole..
Such hours, we believe that Good services are offered by those who push for solutions and not by those who hide problems.
Western Macedonia has paid and is paying dearly for the mishandling by the Government – Region – EODY .
Οι πολίτες και η οικονομία δεν αντέχουν άλλα λάθη
Georgia Zempiliadou
Regional Councilor
Head of the "ELPIDA" Association