Event Alert! ~EYE comes «home»~
The Humans First team invites you to an interactive and participatory event at the Trabantzio High School in Siatista, the manufacture 29.10.2021 with arrival time 17:45.
Θεματική της εκδήλωσης:
Ενημέρωση σχετικά με το EYE(European Youth Event), προβολή μίνι ταινίας με την εμπειρία μας, μύηση στις πρακτικές που γνωρίσαμε και εφαρμογή τους πάνω σε ένα διάλογο για το μέλλον του τόπου μας μεσω της ενεργού συμμετοχης των νέων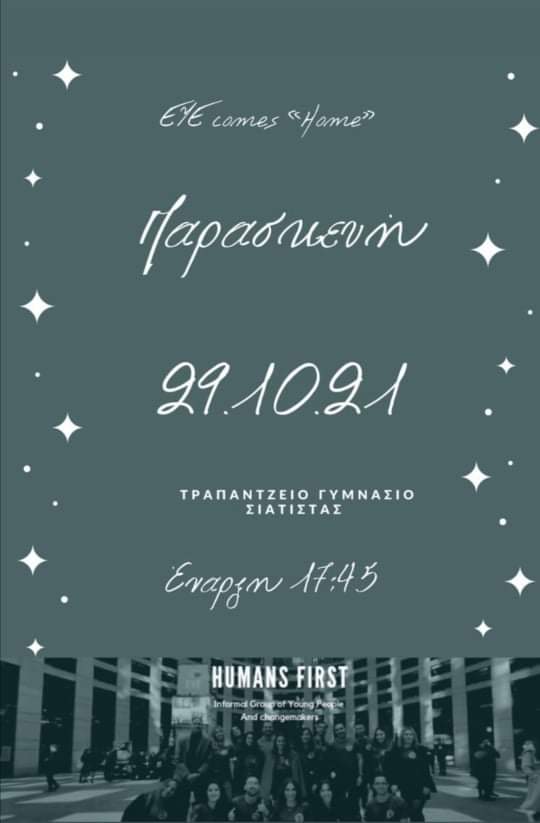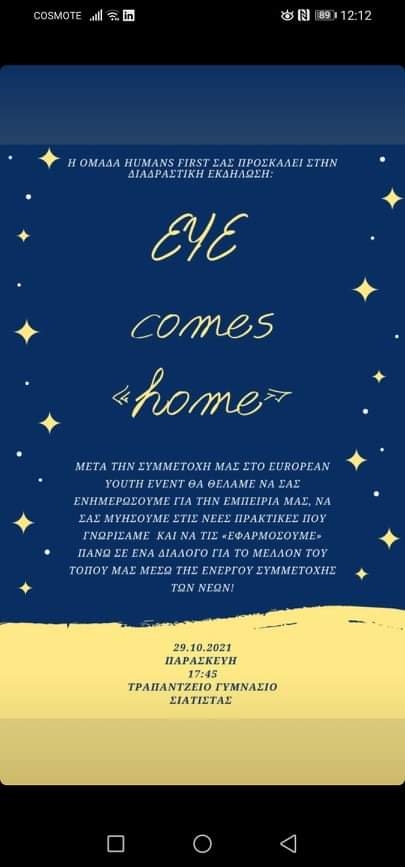 We are waiting for you!
*Λόγω των μέτρων κατα της νόσου covid-19, για την είσοδο και συμμετοχή στην εκδήλωση θα πρέπει να έχετε μαζί σας πιστοποιητικό εμβολιασμού, νόσησης είτε αρνητικό τεστ 48 hours or PCR 72 hours, καθώς και ταυτότητα/διαβατήριο/πάσο/δίπλωμα για ταυτοποίηση των στοιχείων σας.