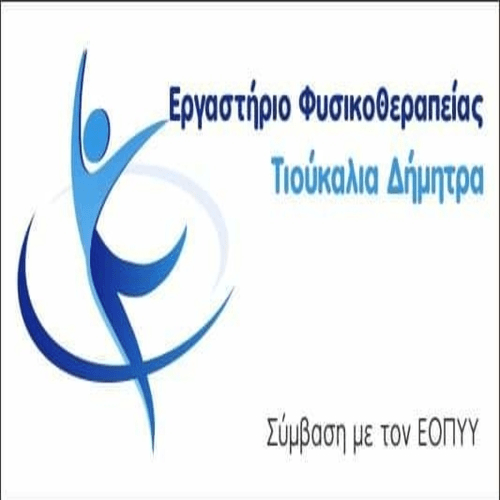 The Wall Street Journal warns of power outages due to excessive dependence on wind and solar energy
Governments for a long time, Organisations, Our companies have been stuffed with snuff… on green energy, green transition, ecology, renewable energy sources and other such junk.
You were told that the plastic straw in soft drinks should be removed but you were not told that the use of plastic in general, has increased by 22% since it began to limit the… plastic straw…
Most importantly they diligently hid from telling us that green energy is 4 with 6 times more expensive than traditional energy such as gas, supposedly polluting… like coal but… this is the choice of most in the midst of the energy crisis they report Stephen Moore is a distinguished economics fellow at the Heritage Foundation and EJ Antoni is a researcher at the Heritage Foundation Data Analysis Center..
President Biden and many world leaders continue to claim that wind and solar power will save money for consumers.
However, more government subsidies on "renewable energy" is a key feature of the anti-inflation strategy; subsidies are costs, they are paid by taxpayers.
Many government officials say "solar and wind are less expensive than coal or oil or gas.".
O Pete Buttigieg, executive of the Biden government, makes the same claims about the thousands of dollars that drivers can save if they buy electric cars.
This is a big mistake
"Green" energy nonsense
Proponents of "green" energy nonsense are often masters of the game of numbers, because this is the only way to generate electricity from wind and solar energy makes sense.
Proponents of green junk love to focus on the low operating costs of solar and wind energy, as no continuous fuel purchases are required.
Ignoring the relatively short lifespan of solar and wind components, as well as the high initial investment, may make solar and wind energy appear to operate at a lower cost than fossil fuels or nuclear power.
Let us clarify the facts.
The cost is not just what you pay at the retail level for gas or electricity.
It also includes the taxes you pay to subsidize electricity.
A study of his 2017 by the Ministry of Energy found that for every dollar of state subsidy per unit of BTU energy produced from fossil fuels, wind and solar energy receives at least 10 dollars
This is nothing but saving money.
The reason subsidies are so high is that solar and wind energy have additional costs compared to their more reliable competitors, traditional forms of energy..
"Green" energy sources can not be changed to meet demand.
The wind will not blow louder and the sun will not shine brighter, just because electricity consumption is peaking.
On the contrary, fossil fuels – like a carbon unit – they can increase production when we need it most and decrease it when demand falls.
Widespread adoption of solar and wind production would require expensive large-scale storage batteries to ensure that people still have electricity when the wind stops blowing or when the sun stops shining – as he does every night.
From the 24 hours 11 with 12 hours are without sun so solar energy is limited…
So, as opposed to reliable and flexible natural gas, solar and wind energy require large-scale storage solutions: huge battery packs that are not at all environmentally friendly, but it is also extremely expensive.
And because batteries do not last forever, add to both the initial cost and the maintenance cost over the life of a solar or wind power plant.
The same problem exists with electric cars.
The price on EVs is significantly higher than on conventional gas-powered cars and the so-called time savings require that electricity for recharging is free.
Also energy costs are rising almost as fast as gas prices.
Natural gas 4 with 6 times cheaper than wind or solar energy
Factors like these are consistently ignored by "green" energy activists.
To evaluate truly dissimilar energy sources and provide an apple-to-apple comparison, the US Energy Information Administration uses balanced energy costs (LCOE) and the balanced storage cost (LCOS).
These mechanisms take into account the initial cost, the service life of production and storage systems, maintenance and fuel costs, decommissioning costs, subsidies etc., and compare them with the amount of electricity generated during the life of a power plant.
The numbers do not lie: "Green" energy is an extreme waste of money….
LCOE and LCOS for onshore and offshore wind farms are four times more expensive than natural gas.
But offshore wind in offshore wind farms… beware is six times more expensive than natural gas.
Imagine paying four to six times more each month for the same electricity!
This is the green paradise the Biden government wants for America or Germany or Greece or anywhere in the world..
There is something much worse
However, there is something even worse than that, because the cost of electricity greatly affects the cost of producing almost everyone else.
In the case of aluminum production, for example, one third of the total production cost is only electricity.
Imagine quadrupling the prices of electricity to the prices of all the goods and services that people buy..
If you think inflation is tragic now, just wait until e.g.. Greece depends on wind and solar energy — then you will see shock increases in product prices.
And despite official government figures contradicting their own claims, continue to lie about wind and solar energy. They hope that no one will control their imaginary data.
All this time, the middle class is crushed by gasoline 4 dollars a gallon and businesses everywhere are bending down 5 dollars per gallon of diesel.
The Wall Street Journal warns of power outages due to excessive dependence on wind and solar energy.
Some point, if this hysteria for green energy continues, whole states will start to look like California, where gas costs 6 dollars a gallon, the lights go out and electric cars have been shut down due to continuous blackouts.
If this is our "green" future, then Americans should not want to have anything to do with it.
www.bankingnews.gr