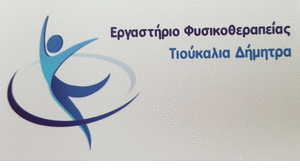 You don't always have to draw on paper for endless hours to write a text or get an idea..
It can occur suddenly. Out of the blue.
As happened when I came across an online post about Charilaos Perpesas (1907-1995), fooling around (bad habit to tell the truth) on the Internet. In this post I read about a sweet moment in Perpesa's tumultuous life. It is a dedication to Eleanor's daughter, written in a score. I quote the first two lines:
"My dear Eleonora
To create this project, I had to take your father away from you ".
This important piece from the archive of Charilaos Perpesas was published in the newspaper "TA NEA" about two years ago.. I said to make a simple post with the score for the Siatist musician-composer. But I wondered something else.
How difficult it is for us to acquire this heirloom; The same does not apply to the paintings of Thalia Flora - Karavia and to the designs of Aristotle Zachos; For original characteristic excerpts from the memoirs of Nikolaos Kasomoulis, for leaves of "EFIMERIS" of Markides, such as when announcing the issuance of the Riga Charter.
Many pieces from the history of Siatista cannot be brought here. And many images of our old city we can't bring to life.
But without them, how many of us will ignore most of the city, that others have grown up and we still live here, and others we come from; The visitor who walks in our city will not learn anything. He has been coming and learning for years, that in the past Siatista was something like Kastoria, Veria, Kozani.
But can digital technology do all this in a way that used to be considered magical?; Creating a digital world in a museum; Maybe for this museum we would not need to build another building since our city has so many mansions that are deserted and their future is unfortunately ominous.
Lots of ideas coming up. We are in a time when, unfortunately, the future of Siatista is uncertain and we need ideas.. Or rather the central idea. We need to see what our goal is now and through what path we will reach it. But there are no more mistakes, because it will be fatal. We have to stick to old goals that unfortunately the numbers no longer come out as we say;
This idea was to reach a goal. Another will say it's bad, another good. But the question for me is one.
That is our goal;
Lazaros G.. Kotsikas
PhD Civil Engineer