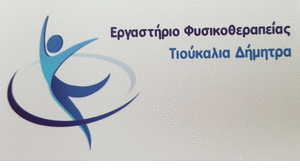 The dramatic situation that will arise at the University of Western Macedonia if the minimum basis for admission to higher education is imposed, as planned by the government, presented to the Municipal Council of Kozani the Rector of the Foundation, Theodoros Theodoulidis.
As he said according to calculations made within the University, the prediction is that student capacity will fall by 58% based on its number applies to 2020, with the city of Kozani and Grevena receiving the strongest blow.
In fact, he stressed that from them 1717 students enrolled in Kozani in its departments the provision talks about 453 students, without taking into account the transfers that take place every year.
As Mr. said. Theodoulidis, the Rector's Office is already considering the meeting with all the local authorities and the MPs of the region, in order to inform and determine the attitude of local actors, while the Senate of Rector will meet on Wednesday. '
It is characteristic that the Rector was late to participate in the meeting since he was in a teleconference with the Minister of Education, η οποία όπως είπε «δεν έδωσε απαντήσεις σε βασικά ερωτήματα που έθεσαν οι Πρυτάνεις».
Πάντως μετέφερε τη διαβεβαίωση της Υπουργού πως θα υπάρξει μέριμνα για τα περιφερειακά ιδρύματα τα οποία απ' όσο φαίνεται θα πληγούν περισσότερο, με τη βιωσιμότητα πολλών τμημάτων να απειλείται.
At the University of Western Macedonia 10 from 22 sections(the 6 in Kozani, in Grevena, 1 Καστοριά και 1 Florina) έχουν χαμηλή βάση εισαγωγής και είναι βέβαιο πως το συγκεκριμένο νομοσχέδιο σε βάθος χρόνου θα κλείσουν.
Οι απώλειες δείχνουν πως θα είναι πολύ μικρότερες σε Καστοριά, Φλώρινα και Πτολεμαΐδα, με τον Πρύτανη να τονίζει πως είναι προφανές ότι δεν «μπορούμε να μιλάμε για τμήματα με βαθμολογία 1,2 and 3 αλλά σίγουρα μπορούμε να έχουμε τμήματα του 7, 8,9».
Πανελλαδικά φαίνεται πως ο στόχος είναι η μείωση της τάξεως του 30% των εισακτέων με τους Πρυτάνεις να ζητάνε περιορισμό στα κεντρικά ιδρύματα και όχι στα περιφερειακά.
Είναι χαρακτηριστικό πως πέρυσι εισήχθησαν 77.000 φοιτητές την ώρα που τα Πανεπιστήμια ζήτησαν μόλις 56.000.
Ο Πρύτανης κλείνοντας την τοποθέτησή του προέβλεψε πως με αυτό τον νομοσχέδιο θα ξεκινήσει ένας κύκλος εσωστρέφειας και αντιπαλότητας ανάμεσα σε πόλεις, ενώ μοιραία πρέπει να ανοίξει μια συζήτηση για νέα τμήματα με άλλα ελκυστικά επιστημονικά αντικείμενα.
Zisis Pitsiavas
e-ptolemeos.gr