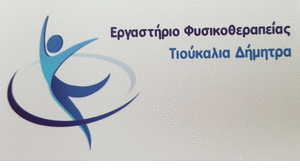 Κάποια σπουδαία έργα που εκτελεί ο Δήμος , occasionally, in neighborhoods of our city, usually not welcomed.
In my wider neighborhood, very recently, The works at the "Gagaratsas" stadium have been completed, which became chronic and became an ornament for the versatile uses of the citizens, young and old.
Still, recently also, the road leading to the aforementioned stadium was paved, from "Tria Pigadia" square.
Congratulations and thanks are expressed by the local citizens and not only, to the Municipal Authority of Voio.
And in others with health!
Of Mr. Ioannis Rona
Tax consultant
Article writer