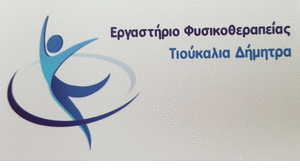 In the context of the World Volunteer Day, the Kozani Prefectural Committee of the Movement for Change donated basic necessities to the Public Benefit Enterprise of the Municipality of Kozani.
The reception was supervised by the President of the Company, Mr. Grigoris Tzoumerkiotis.
With the full support of members and friends of the Movement who wholeheartedly supported the initiative, long-lasting food and basic necessities were collected that will be available to strengthen the Social Food of the Municipality of Kozani and the material support of needy beneficiaries..
"This small contribution from members and friends of the Movement for Change is a testament to the role that parties have.", noted the Secretary of the N.E.. Theodoros Theodoridis.
"Not only as political articulation organizations, design and implementation of high policy, but also of daily presence next to the citizens, which for years had faded ", concluded.
"The meal of needy citizens implemented by the Public Benefit Enterprise is an essential support for them", supported the Deputy Secretary of the N.E.. Efi Kyratsou and added that "The government and political parties must work harder to reduce the need for such actions. "Citizens are entitled to decent jobs and wages that allow them and their families to earn a living."
From the side, Mr. Tzoumerkiotis after thanking N.E.. for its offer stated "The Public Benefit Enterprise has chosen to promote these initiatives despite the, often, dissenting opinion of donors. We strongly support and will continue to do so as much corporate social responsibility as local businesses demonstrate in practice, but also private donations such as that of the Kozani Movement for Change. We hope to find imitators from all walks of life not only in the political spectrum but also in civil society itself.. Thanks again for your offer. "
Ν.Ε. Kozani