It brings rains and storms and winds that will reach storm levels.

The bad weather "Janos", the first of this fall, is expected to hit our country from tomorrow Thursday.
Its main features will be heavy rainfall, especially in the Ionian and the southern parts of the country, the thunderstorms in places and the very stormy winds, especially in marine parts, where they may reach storm levels.
The scientists of the National Observatory of Athens /Meteo.gr point out that due to the uncertainty of the transitional periods, and due to the current location of the atmospheric disturbance (is located above the sea), the trajectory that will follow is not yet clear.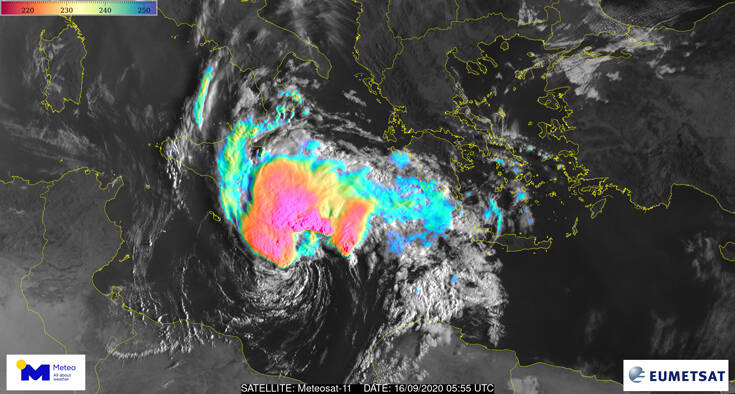 The map below shows the 4 prevailing scenarios regarding the trajectory of the center of the barometric low until 03:00 in the early hours of Saturday 19/09.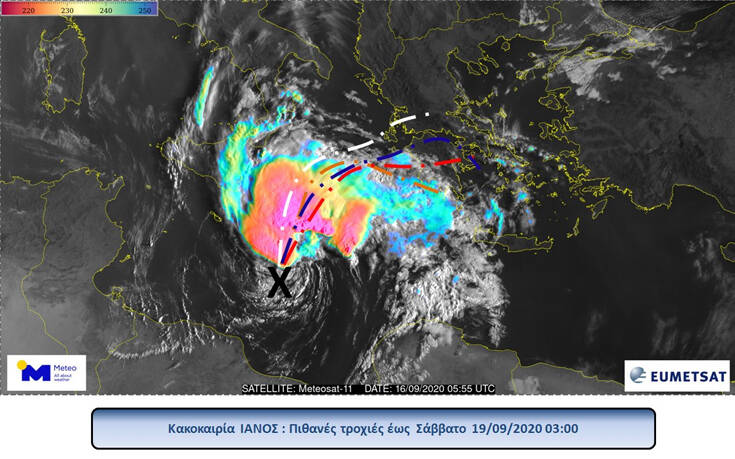 It is not yet clear whether the "Janus" will acquire tropical characteristics and whether it will meet the conditions to be characterized as a Mediterranean Cyclone (internationally known barometric lows as medicanes from the union of the words Mediterranean and hurricanes), something however that cannot be ruled out.
Source:Newsbeast.gr