The temperature rises during the day, with the heat returning.
According to the latest forecast data of the National Observatory of Athens / meteo.gr, the rise will continue until Wednesday 18/08 so the mercury on the mainland is expected to reach their places 38 with 40 Celsius degrees.
Especially for today Monday 16/08, there will be an increase in the order of 2 to 3 degrees Celsius in much of the mainland and Crete.
The map below shows in red the areas where the temperature is expected to rise.
In Athens the thermometer will arrive at their places at noon 32-34 grades, in Thessaloniki 31-33 grades, in their Patras 35-37 grades, in their Larissa 36-38 degrees and in Heraklion 28-30 Celsius degrees.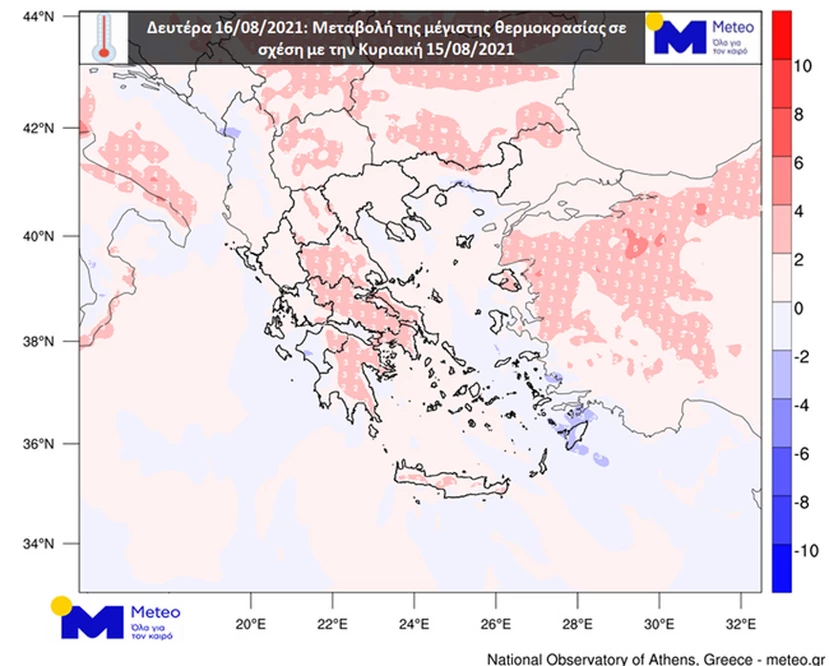 Source: Newsbeast.gr