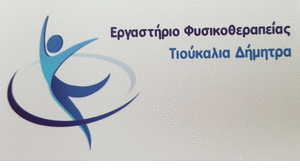 The bells are ringing for the future of beekeeping 25.000 beekeepers of the country, due to the effects that the coronary pandemic has had on the industry. According to Vassilis Douras, President of the Federation of Beekeeping Associations of Greece, spring production was lost while there will be new bans from the fall, beekeeping is in danger of "padlock".
"Spring pine and orange have disappeared. So far we have a defeat. And the fir did not work, if we exclude the Peloponnese. The oak is marginal, while pines in the coming months are our last hope. If the pine tree does not turn its back on us, we will remain viable. If we have new bans or lockdown and we can't go to Halkidiki and Thassos, beekeeping will lock ", he said characteristically, speaking on the APE-BPE radio station "Agency 104,9 FM».
According to Mr.. Dura, the hives in Greece are approx 2,5 millions and depending on the season the number of bees varies. For example, in the spring and summer months, where the bees are developed, each hive has from 35.000 to 40.000 bees, while in winter this number drops to 7.000 bees.
"It simply came to our notice then, until now, two problems. THE bee is completely dependent on weather conditions that were not good with the coronary artery. With the bans we could not go to our beehives to take care of them as much as we should or to move them to places that would be better for their development.. We have a lot of damage so far and we are almost at zero. ", reported characteristically.
Beekeepers in the country, according to the Federation, amount to approximately 25.000, divided into three general categories: the 5.000 have the apiculture as a major profession, the 10.000 the rest are also employed 10.000 amateurs – romantics dealing with the bee.
Mr.. Douras also referred to the quality of Greek honey, which consumers must trust, saying that "in recent years there have been problems with Greekization and great fraud in the market. Chinese honey is essentially almost artificial honey ".
Source:Newsbeast.gr