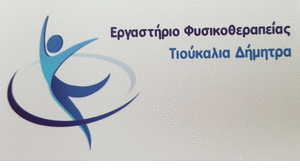 THE Coventry Municipal Library of Kozani from Wednesday 27 January 2021 starts Borrowing & Return of books by appointment.
The whole process will take place at the entrance of the library, adhering to the rules of hygiene, according to the following:
Public service hours, Monday - Friday 9:00-15:00, after an appointment.
Borrowing & the books are returned before the main entrance (From the window).
The loan is made upon prior submission of an online reservation on the website, by email or telephone.
The material is received after informing the user / member (mail or telephone) that it is ready.
The ceiling of lending books remain the 10 books for 30 days without the possibility of renewal.
The books, in the context of emergency measures to address the risk of spread of coronavirus COVID-19, will remain in the library for the required time from the date of their return (72 hours).
Borrowing & The return of the books for the children's section will be done according to the procedure that also applies to the lending section.
Those who wish to become members of the library and obtain a loan card, they can do so through the library website here. The registration is completed when you arrive at the library with the presentation of your police ID.
INSTRUCTIONS FOR ELECTRONIC MATERIAL RESERVATION:
You enter the online catalog of the library: https://opac.kozlib.gr,
Log in to your account with the codes you got from the library in the fields: Login and Password
Look for the books in the catalog. For best results in your research use the advanced search.
Locate the book in the search results and select the reservation. If the book is in more than one copy, choose the copy you are interested in and confirm the reservation. Caution! Reservations are made on books that are not currently available in the library (that is, they are borrowed), you will be able to borrow them after the required time from the date of their return (72 hours).
After making your reservations, the library will prepare your order and contact you by phone or by mail to determine the day and time of receipt of the books.
Reservation is not possible, if your card has expired. In this case, call the library.
Those who are unable to use the online reservation can to contact by phone with the library to borrow books they desire. Selection of books of your choice will not take place at the entrance of the Library.
Contact-Information:tel. 2461049319 (inside 152) Web page: www.kozlib.gr Lending: daneismos@kozlib.gr