Teams from the Region of Western Macedonia are fighting, in order to restore traffic with the mountain settlement Katafygi of the Municipality of Velvento, where they remain excluded for a fifth day, from any road access and without electricity, four inhabitants.
Because of the recent bad weather, many trees, under the weight of snow and strong winds, fell on the poles of the electricity transmission network and despite the fact that HEDNO crews are already working in the area, their work becomes very difficult as the snow, in many parts of the road it exceeds one meter.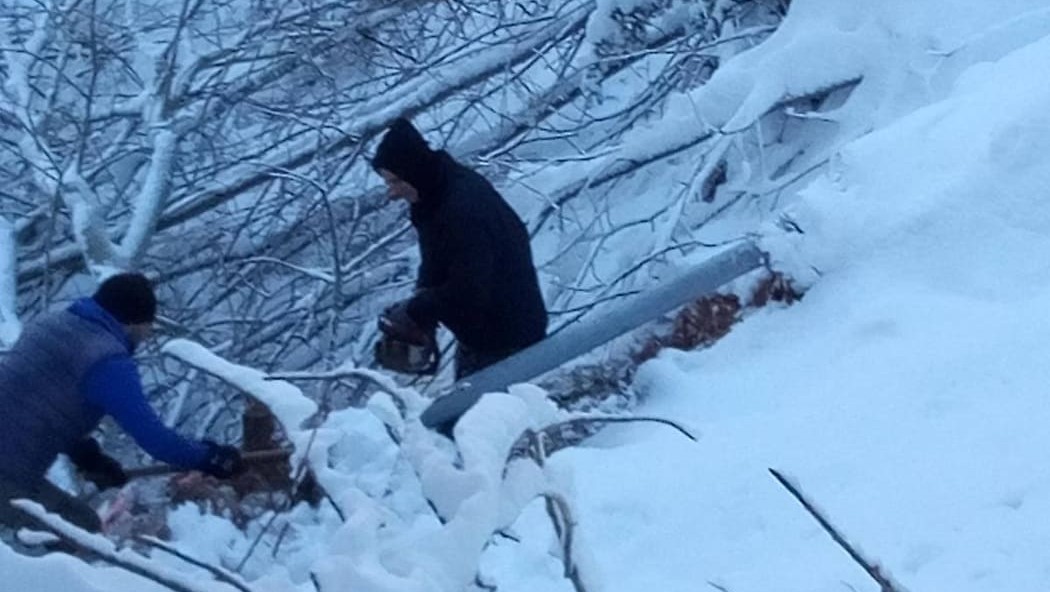 "The damage to the transmission network is great, have fallen more than 200 columns and may take more than a month to repair ", he stated the mayor of Velvento, Manolis Stergiou, while in everything,As for road access, he explained that "a lumberjack team was recruited, chopping tree trunks, who are fallen on the only road, from where at this moment we could reach the settlement ".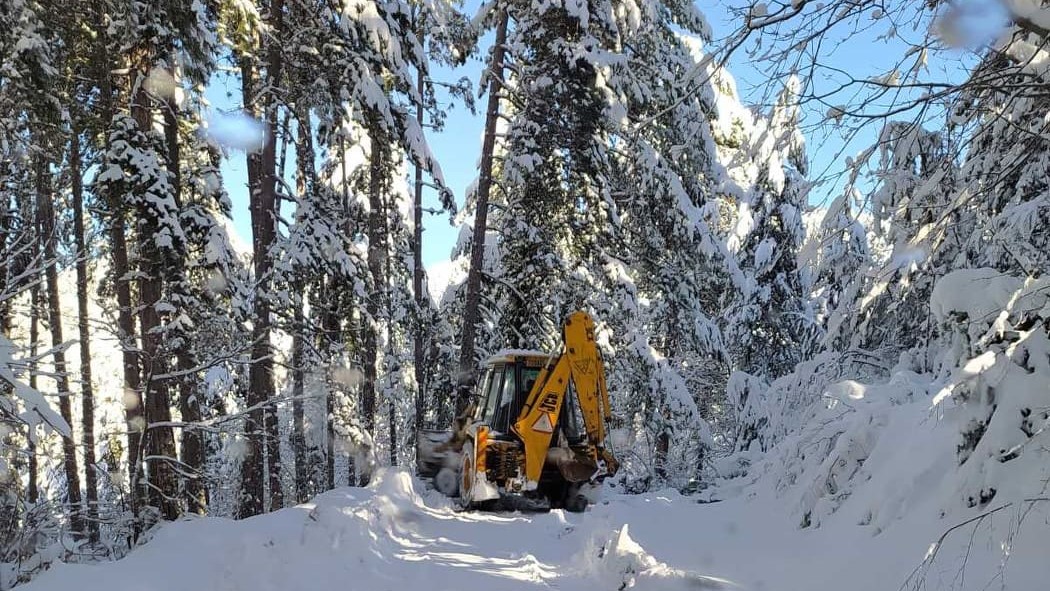 APE-MPE talked to him Giannis Letsa, one of the four residents who has been excluded from the village, who stated that "the snow inside the settlement is at one meter, which makes it difficult for us to travel ", assured that "All the residents are in good health, there is food and wood for heating ", while as a problem he pointed out the fact that "water has started and is running low due to damage that exists, in all probability in the water supply network ". Asked if any immediate intervention is needed to free them, he replied that "there is no problem at least for some days yet, we have everything and the State does not need to enter into such costly procedures ".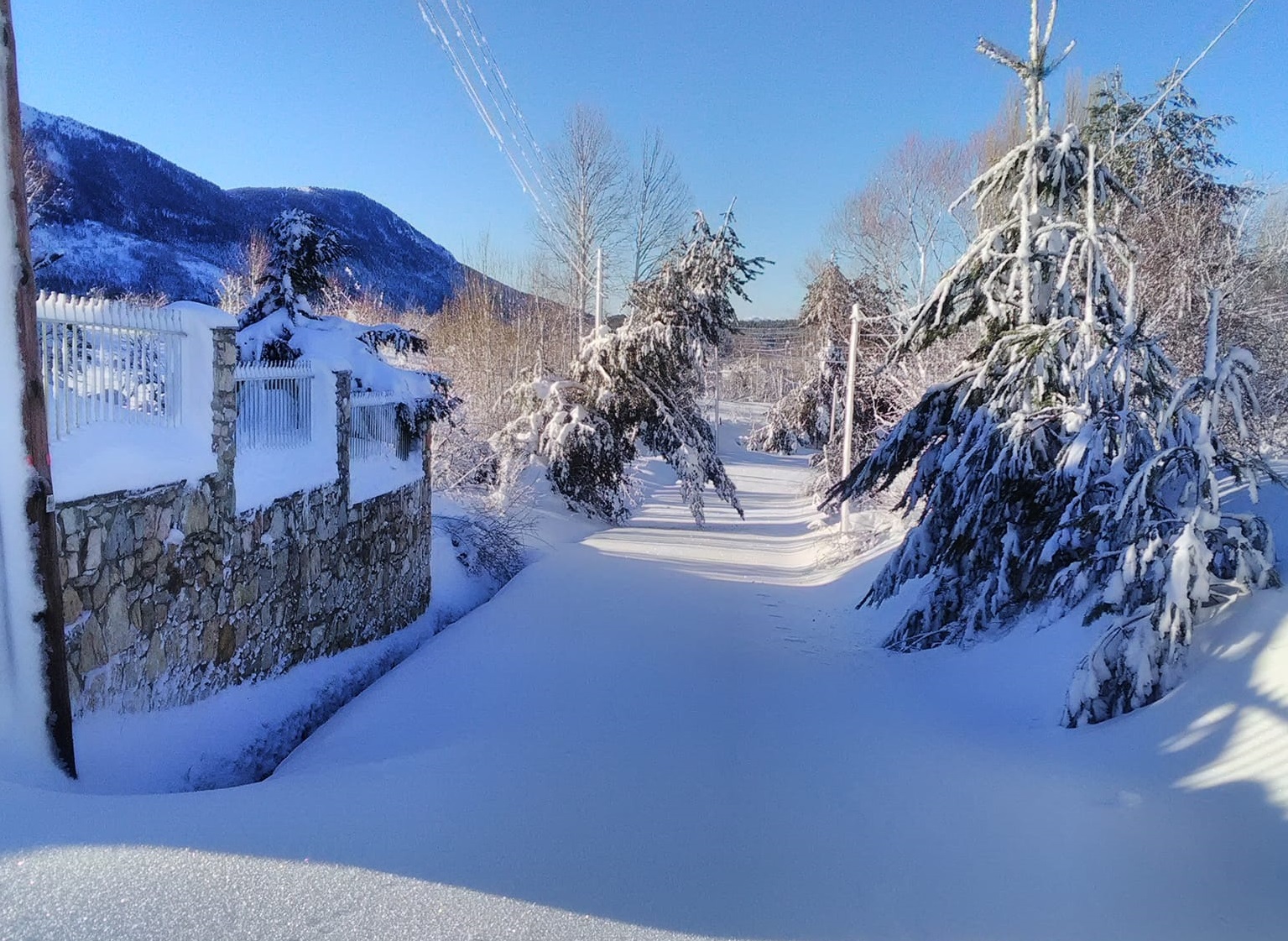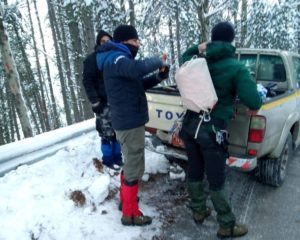 Mr.. Letsas expressed, however, his complaint as well, as he argues, The services of the Region of Western Macedonia knew from the summer that a part of the road in the area "Bizinisios" has slipped, but did not take the initiative to clear the road, as a result, today, the access of the village depends on a road that is much more difficult and more inaccessible, especially in winter. If they had cleaned "Bizinisios", today we are talking we will not be excluded in the Shelter ", concluded.
Except for the problem with the excluded residents of the Shelter, Velvento has been without water for two days due to damage to the transmission network from the springs located on the slopes of Pieria. And in this case, the work of people trying to solve the problem is difficult, since the pipeline is covered with a meter of snow, while in many places access is impossible since even the forest roads have been closed due to falling trees.
Reportage: Despina Amarantidou and with information from ΑΠΕ-ΜΠΕ