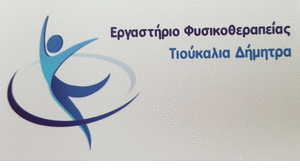 The countdown has come to an end. So on Thursday, 25 June and specifically in 10 In the morning, the electronic submission of applications for beneficiaries and providers of tourist accommodation begins, as well as shipping companies, for their participation in the Employee Holiday Subsidy Program, Unemployed and their Families, with a Social Tourism Check period 2020-2021.
Electronic applications, as indicated in the relevant announcement may be submitted by Thursday 2 July 2020 and time 23:59.
Αξίζει να σημειωθεί πως είναι η πρώτη φορά που επιδοτούνται τα ακτοπλοϊκά εισιτήρια και αυξάνεται η μέγιστη διάρκεια διανυκτερεύσεων από 5 in 6 night. At the same time, private participation in all hotels is declining, while the OAED subsidy is increasing. End, for the first time, the Prefecture of Evros is added to their special framework 10 overnight stays and zero private participation.
When can the holidays be made with this subsidy program?
Holidays that are full of complexity are neither fun nor comfortable 1 August 2020 until 31 July 2021 in tourist accommodation of its Register of Providers OAED. Holidays that are full of complexity are neither fun nor comfortable:
from one to ten nights, when tourist accommodation of the islands of Lesvos is chosen for holidays, Leros, Samos, Chios, Kos and the Prefecture of Evros or
from one to six nights, when tourist accommodation in the rest of Greece is chosen for holidays.
How to apply
The submission applications από τους δικαιούχους και η δήλωση συμμετοχής από τους παρόχους πραγματοποιείται αποκλειστικά μέσω της Ενιαίας Ψηφιακής Πύλης του Ελληνικού Δημοσίου gov.gr με τους κωδικούς πρόσβασης TAXISnet ή τους κωδικούς πρόσβασης πιστοποιημένων χρηστών ΟΑΕΔ στις παρακάτω ηλεκτρονικές διευθύνσεις:
The route to be followed will be as follows: Ενιαία Ψηφιακή Πύλη gov.gr → Εργασία και ασφάλιση → Αποζημιώσεις και παροχές → Προγράμματα κοινωνικού τουρισμού ή Πάροχοι κοινωνικού τουρισμού
Beneficiaries of the program are employees and the unemployed, who the year 2019:
they had 50 working days in e-EFKA insurance (with reservations in favor of OEE) the
received from OAED 50 days of special maternity protection or
received at least an unemployment subsidy 50 days or
gather at least 50 days in total from the above (working days, special maternity protection and unemployment subsidy) the
were registered unemployed in the Special Register of Unemployed Persons with Disabilities of OAED on the due date.
The beneficiaries' selection system is based on the scoring of specific finances, family and insurance criteria in an objective and transparent manner using OAED computer software. Providers of the program are tourist accommodation and ferry companies, as described in the Public Invitation.
The subsidy will be provided by the Social Tourism Check, which is in the form of a unique electronic code number. Overall they will be granted 300.000 checks and the budget of the program is 30.000.000 euro.
For more information, Those interested can visit its website OAED.
Source: Newsbeast.gr