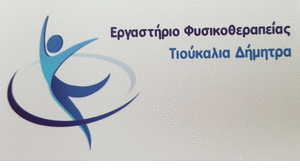 Many of the most common symptoms of COVID-19 are probably known to most (e.g. fever, shiver, cough, body aches, sudden loss of taste and smell, fatigue).
But coronavirus also has some COVID-19 emergency warning signs., requiring immediate medical attention.
Coronavirus: Five symptoms that require immediate medical attention
According to the US CDC, There are five symptoms of a coronavirus that should ring your bell, or even go to a hospital right away. These are:
Breathing difficulty
Persistent chest pain or pressure
Sudden confusion

Αδυναμία να ξυπνήσετε ή να μείνετε ξύπνιοι

Χείλη ή πρόσωπο με μπλε απόχρωση
Το CDC προσθέτει ότι εάν εμφανιστεί οποιοδήποτε από τα παραπάνω συμπτώματα, θα πρέπει να ενημερώσετε τον γιατρό ή το νοσηλευτικό προσωπικό που θα σας υποδεχτεί ότι μπορεί να έχετε COVID-19.
Coronavirus:
Προσοχή στην σοβαρή COVID-19
Ενώ πολλοί άνθρωποι που αντιμετωπίζουν την COVID-19 είναι ασυμπτωματικοί ή εμφανίζουν ήπια συμπτώματα, μια σοβαρή περίπτωση του κορονοϊού είναι ιδιαίτερα δυσάρεστη και μπορεί να προκαλέσει καταστροφή σε ολόκληρο το σώμα του ασθενούς.
Εκτός από την πνευμονική και καρδιακή βλάβη, πολλοί ασθενείς COVID-19 έχουν δείξει ότι συχνά αντιμετωπίζουν παρατεταμένα συμπτώματα για εβδομάδες και ακόμη και μήνες μετά την αρχική διάγνωση. Αυτό το φαινόμενο έχει χαρακτηριστεί ως μακρά COVID and, εκτός από τα φυσικά συμπτώματα, είναι αποδεδειγμένο ότι έχει και γνωστικές επιπτώσεις στον ασθενή.
A study που διεξήχθη στα τέλη του περασμένου έτους διαπίστωσε ότι η γνωστική μείωση σε ορισμένους ασθενείς με μακρά COVID, που νοσηλεύτηκαν, ισοδυναμεί με γήρανση του εγκεφάλου κατά 10 years. Ορισμένα συγκεκριμένα γνωστικά συμπτώματα περιλαμβάνουν memory problems, συγκέντρωσης σε συγκεκριμένες εργασίες, σύγχυση και ακόμη και μικρές αλλαγές στην συμπεριφορά.
Sources: https://www.cdc.gov, https://bgr.com