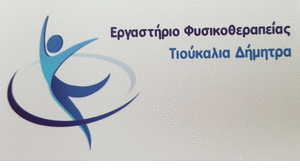 Scientists are now facing the possibility of spreading the mutated strain of the coronavirus since more than three seem to be the new cases that have been identified in different areas of Northern Greece.
More than three mutant strains of the coronavirus have been identified in Northern Greece. According to reports, the cases have been identified in Thessaloniki, Pieria, Ptolemy and Halkidiki.
As previously reported by newsit.gr, three confirmed mutated strains of the coronavirus located the AUTh reference laboratory in Northern Greece. Now the mutated strains are at least 62 across the country and the count continues.
Due to the fact that the incidents were not located in the same area, scientists speculate that there is a dispersal in Northern Greece.
As stated earlier in newsit.gr the Professor of the Department of Medicine of AUTh and head of the Reference Laboratory of Northern Greece, Anna Papa - Konidari for the three confirmed cases:
"Three cases have been identified by the mutated British executive. We have examined a few samples so far. The fact is that they were in different areas, means that it is not something rare. It is not in Thessaloniki. We only look at what comes to us, not hospital samples. It is everywhere I believe ", emphasizes the Professor.
Other results from the Institute for Biomedical Research are expected in the coming days. (ΙΙΒΕΑΑ), which will be announced in total at the end of the week.
Earlier, the existence of the mutated coronavirus strain in Northern Greece and the evidence of spread in the region, revealed the President of EODY, Panagiotis Arkoumaneas speaking to SKAI.
As he said: "The British mutation is the only one that has been identified in our country. So far it is 59 cases but we are also examining some in Northern Greece. The data show that it is much more contagious 50%. At the moment there is concern and we are waiting for information from the world community ", he said characteristically.
Source:newsit.gr