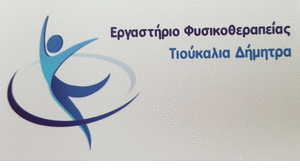 On Tuesday 19 January, EODY announced 566 new cases of coronavirus in Greece. Of all the 566 new cases of the new virus in the country 23 are imported and 17 were found after checks at the country's gates.
The total number of cases is 149462 (daily change +0.4%), of which 52.1% men.
The new deaths of patients with COVID-19 are 30, while since the beginning of the epidemic they have been recorded as a whole 5518 deaths.
The median age of patients who died is 79 years. The number of patients treated by intubation is 320 (70.3% men).
The distribution of domestic cases by regional unit:
38 cases in the Prefecture of Eastern Attica
39 cases in the North Sector of Athens
35 cases in the Western Sector of Athens
27 cases in the Prefecture of West Attica
71 cases in the Central Sector of Athens
18 cases in the Southern Sector of Athens
27 cases in Piraeus Prefecture
72 cases in P.E.. Thessaloniki
4 cases in P.E.. Etoloakarnania
4 cases in P.E.. Argolida
1 case in P.E.. Arcadia
17 cases in P.E.. Achaia
16 cases in P.E.. Boeotia
1 case in P..

Ε Γρεβενών

1 case in the Prefecture of Drama
8 cases in P.E.. Evros
12 cases in P.E.. Of Evia
1 case in P.E.. Zakynthos
15 cases in P.E.. Imathia
4 cases in P.E.. Heraklion
2 cases in P.E.. I'll
1 case in P.E.. Θήρας
1 case in P.E.. Ioannina
4 cases in P.E.. Kavala
2 cases in P.E.. Karditsa
2 cases in P.E.. Kilkis
15 cases in P.E.. Kozani
4 cases in P.E.. Corinth
1 case in P.E.. Kos
2 cases in P.E.. Laconia
7 cases in P.E.. Of Larissa
5 cases in P.E.. Lassithi
7 cases in P.E.. Lesvos
5 cases in P.E.. Magnesia
1 case in P.E.. Messinia
1 case in P.E.. Νήσων
4 cases in P.E.. Xanthi
5 cases in the Prefecture of Pella
3 cases in P.E.. Pieria
21 cases in the Preveza Prefecture
14 cases in the prefecture of Serres
3 case in the prefecture of Rodopi
2 cases in the Prefecture of Sporades
3 cases in P.E.. Trikala
1 case in P.E.. Fthiotida
12 cases in the Prefecture of Halkidiki
2 cases in P.E.. Chania
Under investigation 2 cases