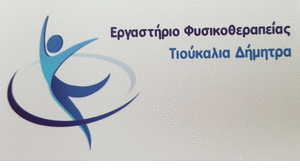 EODY announced today Monday 18 January 320 new cases of new coronavirus infection (COVID-19), of which 15 were found after checks at the country's gates. The total number of cases is 148925, of which 52.1% men. During the tracking it was found that 5763 (3.9%) are considered travel-related from abroad and 45578 (63.7%) are related to an already known case.
322 individuals are treated intubated. Their middle age is 69 years. 231 (71.7%) of the intubated are men. To 87.3%, of intubated, has an underlying disease or is elderly 70 years and older.1031 patients have been discharged from the ICU since the beginning of the pandemic.
End, we have 19 new deaths from COVID-19, reaching them 5488 deaths overall in the country, of which 3234 (58.9%) men. The middle age of our deceased fellow citizens was 79 years and 95.4% had an underlying disease and / or age 70 years and older.
AETOLOAKARNANIAS 4
EASTERN ATTICA 9
ΑΡΓΟΛΙΔΑΣ 2
ΑΡΚΑΔΙΑΣ 4
ACHAIAS 6
VIOTIA 3
NORTHERN SECTOR OF ATHENS 19
WEST ATTICA 10
WESTERN SECTOR OF ATHENS 19
ΕΒΡΟΥ 3
EVIA 7
IMATHIAS 4
HERAKLION 3
I'LL 1
THESPROTIAS 1
THESSALONIKI 35
ΘΗΡΑΣ 1
ΚΑΒΑΛΑΣ 1
ΚΑΛΥΜΝΟΥ 1
ΚΑΡΔΙΤΣΑΣ 3
CENTRAL SECTOR OF ATHENS 46
KILKIS 1
KOZANIS 3
CORINTHIA 1
LACONIA 9
ΛΑΡΙΣΑΣ 6
ΛΕΣΒΟΥ 7
MAGNESIA 6
MESSINIAS 1
ISLANDS 2
SOUTHERN SECTOR OF ATHENS 10
PIRAEUS 24
ΠΕΛΛΑΣ 1
ΠΙΕΡΙΑΣ 4
RETHYMNO 1
ΡΟΔΟΠΗΣ 1
SERRES 5
ΣΠΟΡΑΔΩΝ 1
ΤΡΙΚΑΛΩΝ 2
ΦΘΙΩΤΙΔΑΣ 3
HALKIDIKIS 2
CHANIA 1
UNDER INVESTIGATION 22