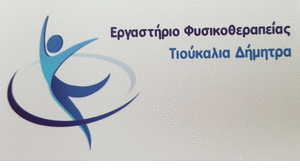 EODY announced today, Saturday 16 January, καταγράφει 510 new cases of coronavirus στη χώρα και 20 θύματα της πανδημίας. Alongside, 323 our fellow citizens are being treated intubated. In more detail, the EODY report states the following:
"Today we announce 510 new cases of new coronavirus infection (COVID-19), of which 7 were found after checks at the country's gates. The total number of cases is 148370, of which 52.1% men. During the tracking it was found that 5721 (3.9%) are considered travel-related from abroad and 45355 (63.7%) are related to an already known case.
323 individuals are treated intubated. Their middle age is 69 years. 225 (69.7%) of the intubated are men. To 87.6%, of intubated, has an underlying disease or is elderly 70 ετών και άνω.1028 ασθενείς έχουν εξέλθει από τις ΜΕΘ από την αρχή της πανδημίας.
End, we have 20 new deaths from COVID-19, reaching them 5441 deaths overall in the country, of which 3213 (59.1%) men. The middle age of our deceased fellow citizens was 79 years and 95.4% had an underlying disease and / or age 70 years and older ".
The distribution of coronavirus cases throughout the country
AETOLOAKARNANIAS 6
EASTERN ATTICA 27
ΑΡΓΟΛΙΔΑΣ 2
ΑΡΚΑΔΙΑΣ 2
ACHAIAS 18
VIOTIA 13
NORTHERN SECTOR OF ATHENS 30
WEST ATTICA 31
WESTERN SECTOR OF ATHENS 30
ΕΒΡΟΥ 5
EVIA 6
IMATHIAS 7
HERAKLION 13
I'LL 2
THESSALONIKI 67
ΘΗΡΑΣ 2
ΙΩΑΝΝΙΝΩΝ 7
ΚΑΒΑΛΑΣ 3
ΚΑΡΔΙΤΣΑΣ 2
CENTRAL SECTOR OF ATHENS 52
CORFU 2
ΚΕΦΑΛΛΗΝΙΑΣ 1
KILKIS 1
KOZANIS 12
CORINTHIA 5
LACONIA 3
ΛΑΡΙΣΑΣ 19
ΛΑΣΙΘΙΟΥ 2
ΛΕΣΒΟΥ 4
MAGNESIA 3
MESSINIAS 2
ISLANDS 1
SOUTHERN SECTOR OF ATHENS 16
XANTHIS 4
PIRAEUS 28
ΠΕΛΛΑΣ 1
ΠΙΕΡΙΑΣ 15
RETHYMNO 1
ΡΟΔΟΠΗΣ 10
ΡΟΔΟΥ 1
SERRES 17
ΣΠΟΡΑΔΩΝ 2
ΤΡΙΚΑΛΩΝ 2
ΦΘΙΩΤΙΔΑΣ 3
HALKIDIKIS 17
CHANIA 1