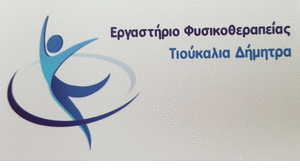 New information about the couple of expatriates from Germany who broke the quarantine.
A couple of expatriates from Germany broke the quarantine in Volos and stuck a young pregnant woman from Volos with a corona, her gymnast husband and the 2 their little girl and went on an excursion to Trikala, Meteora, Pertouli!
The result was, at the University Hospital of Larissa to voluntarily appear two more friends who participated in the mini getaway!
As the head of the university hospital, Dimitris Katsikonouris, explains to newsit.gr, for their good luck, both the young girl from Volos and the man from Trikala were negative in the first tests performed on them., however, they have received specific instructions which they are required to follow to the letter. On the other hand, the two couples and the 2-year-old girl are still being treated in negative pressure chambers and are in good health..
"The couple of expatriates have been in the hospital since last Thursday night. She is a girl 25 years old with her 26-year-old partner. They are both in fairly good health. And the couple, the people of Volos, together with their 2-year-old child, are well, "says the hospital's commander, adding :
"It simply came to our notice then, as required with the results so far being negative. Also residents who knew them and had seen them during this time, they came by themselves and told us and in the tests we did they were negative. She was a girl from Volos and a young man from Trikala, with whom they had gone on a trip to Trikala, Meteora, Pertouli ".
As for the parents of both the pregnant woman and her husband, are quarantined in their homes.
Source:typosthes.gr