Όταν ένας φορέας πρόκειται να δεχθεί την επίσκεψη ενός κυβερνητικού στελέχους προετοιμάζει το έδαφος προκειμένου να θέσει σε αυτόν τα αιτήματα του

.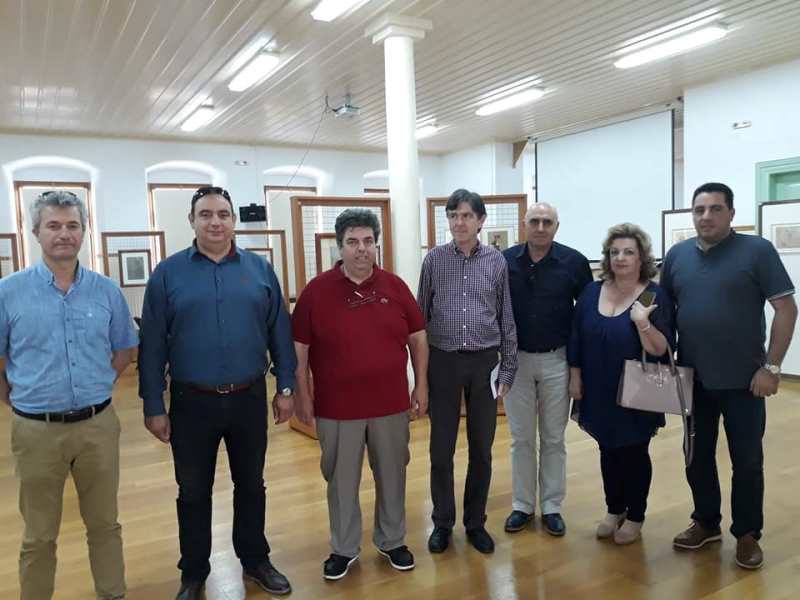 Βλέποντας την φωτογραφία από την προχθεσινή επίσκεψη του υφυπουργού παιδείας κ. D. Μπαξεβανάκη στην Σιάτιστα, στο Τραμπάντζειο Γυμνάσιο, θυμήθηκα πόσο απογοήτευση προκάλεσε στην Σιάτιστα, το γεγονός ότι συγχωνεύτηκε πριν από περισσότερα από πέντε χρόνια, the Center for Environmental Education (ΚΠΕ) Σιάτιστας με το αντίστοιχο του Βελβεντού.
At the Trabantzio High School of Siatista, τα αναρτημένα πανό του ΚΠΕ στο εσωτερικό του, μαρτυρούν ότι αυτό στεγαζόταν στις αίθουσες του. Τα πανό ήταν μια καλή αφορμή για να εκφραστεί στον υφυπουργό ένα παράπονο μας.
Το ΚΠΕ Σιάτιστας κατ' ουσία καταργήθηκε, οι αίθουσες του Τραμπαντζείου Γυμνασίου είναι ακόμα δεσμευμένες και το αρχείο του αγνοείται. Το αρχείο αυτό είναι το προϊόν των πολλαπλών δραστηριοτήτων του ΚΠΕ Σιάτιστας, τις οποίες η παιδεία της Σιάτιστας (and not only) στερείται.
Καλές είναι οι φωτογραφίες και οι ανακοινώσεις των επισκέψεων, αυτό όμως που νομίζω πως ενδιαφέρει περισσότερο κάθε Σιατιστινό , is, αν παρουσιάστηκε στον υφυπουργό, μια έκθεση του έργου του ΚΠΕ Σιάτιστας, ώστε να καταλάβει και αυτός, πόσο μεγάλο είναι το κενό που άφησε το κλείσιμο του ΚΠΕ στην πόλη μας. Τμήμα της προετοιμασίας είναι και η έκθεση αυτή.
Δεν δικαιούται η Σιάτιστα με την τεράστια πολιτιστική κληρονομιά και το δάσος του Βουρίνου δίπλα της, την επαναλειτουργία του ΚΠΕ, σε ένα χώρο ανάμεσα στην παλαιοντολογική και την βοτανική συλλογή;
Τέθηκε άραγε το θέμα αυτό στον υφυπουργό παιδείας; Αν όχι γιατί;
Lazaros G.. Kotsikas,
PhD Civil Engineer