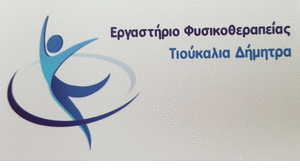 Today we announce 334 new cases of new coronavirus infection (COVID-19), of which 4 were found after checks at the country's gates.
The total number of cases is 151980, of which 52.1% men. During the tracking it was found that 5837 (3.8%) are considered travel-related from abroad and 46929 (63.7%) are related to an already known case.
288 individuals are treated intubated. Their middle age is 68 years. 204 (70.8%) of the intubated are men. To 85.8%, of intubated, has an underlying disease or is elderly 70 years and older.1068 patients have been discharged from the ICU since the beginning of the pandemic.
End, we have 24 new deaths from COVID-19, reaching them 5646 deaths overall in the country, of which 3330 (59.0%) men. The middle age of our deceased fellow citizens was 79 years and 95.4% had an underlying disease and / or age 70 years and older.
In everything,as for Western Macedonia on Sunday 24 January, are recorded 6 new cases of coronavirus in P.E.. Kozani, 1 in P.E.. Grevena, Kανένα στην Π.Ε. Florina and P.E.. Of Kastoria.