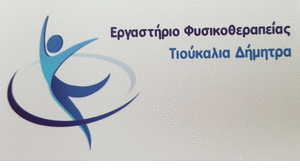 Following the latest developments (publication of the Official Gazette of the operation of the tolls-meeting of the municipal council) we stand firm and reaffirm our position that some are turning their backs on the government's plans.
That is why we insist that we can overturn the plans for the operation of tolls.
There is no one in our area who does not realize the catastrophic consequences of the operation of the side and front toll stations in the area of ​​Siatista.
We believe that our people pay enough taxes on fuel, at tolls and must move freely on national roads.
An entire municipality with 60% unemployment, with an aging population, affected by the new laying of side and front tolls, after all the public services were deforested from the area, as a result of which they forced the citizens of Pentalofos, of Tsotilio, of Naples, of Askio and Siatista to pay 3 euros to visit the seat of the Prefecture.
DOES NOT MAKE SENSE no visit to Athens or meeting with the competent Minister.
HYPOCRITIC is the attitude of the four deputies of ND and the leaders of the factions of the municipal council who visit the Ministry with the Mayor.
IT IS NOT A SOLUTION for the area neither the proportional tolls nor the exemption of permanent residents (which can be given for a short time, as was the case in other areas, and then pay the full price).
IT IS NOT A SOLUTION the improvement of the old National Road Kozani-Ioannina (which must be done anyway). It is easy to understand that the old road can not lift the weight of traffic, while at the same time the risk of mourning victims increases.
The Popular Rally of the Municipality of Voio calls on the citizens to draw their own conclusions, to organize their struggle for the abolition of tolls. The people have paid gold for the country's roads since its taxation, taxes that end up in the pockets of construction groups as subsidies and loans. Οι παραχωρήσεις στους ιδιώτες είναι συνειδητή επιλογή τόσο της προηγούμενης κυβέρνησης ΣΥΡΙΖΑ όσο και της σημερινής.
WE ARE FIGHTING to have free passage everywhere without any hike, nor in our area, nor on major highways. All the great works were made with money of the Greek people and belong to them. We call all the actors in the area, clubs, unions, professionals, merchants and farmers to fight for the abolition of tolls.
The municipal councilors
Michalis Karabatzias
Onoufrios Gigantidis