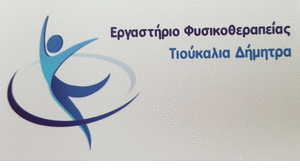 In a letter from the mayor of Kozani Lazaros Maloutas to the Minister of Education Niki Kerameos, announces its request for operation of the schools of the Municipality of Kozani with distance education.
In her letter 15ης January 2021, Mr.. Maloutas calls for a review of the issue of reinstatement in distance education, locally, for as long as deemed necessary due to weather conditions.
Detailed text of the letter:
"The Municipality of Kozani throughout the Koronoi pandemicou, with consistency, effectiveness Kin full compliance with the instructions of EODY, took and strictly implemented the measures, in an effort to ensure public health.
In recent days, however, we can only express our concern about the evolution of the pandemic at the local level., as a result of the return of Primary School students to the classrooms in combination with the rapid deterioration of weather conditions.
As long as the courses are conducted live and taking into account the special ventilation conditions (hall ventilation, open windows) required due covid-19, prohibitive training conditions are created when the outside temperature touches them -8 to -10 Celsius degrees.
Due to the peculiarity of the climate in our region, is crucial for us, to prevent any situations that may endanger our place and its people, rather than be complacent in their subsequent repression.
In this context and taking into account the epidemiological conditions, consider the continuation of life lessons for the students of the Primary School Units a threat to the local community, of nurseries and KDAP from next Monday, 18/1/2021 and until the weather improves.
Consequently and based on the above, Please reconsider the issue of reinstating the e-learning regime locally for as long as necessary due to weather conditions. ".