MAYOR'S MESSAGE FOR THE ANNIVERSARY OF NOVEMBER 4 1912
Ο εορτασμός της σημερινής επέτειου
, of 4 November 1912, history for Siatista, Voio and our Country, 108 years later, will not be done with the right prices.
Siatista and the surrounding area had been effectively liberated in October 1912. With the Battle of Siatista, the Turkish counterattack stopped, who now lost all hope to stop the continuation of the victorious operation of the Greek Army. Otherwise, according to the records of the Greek army, even Thessaloniki might have ended up in different hands.
In Siatista where everything was erected by the donations of its people, mostly volunteer corps, mainly Cretans, fought, in which they supported by their participation and by any means, the inhabitants of the city and the surrounding area.
Undoubtedly, everyone acted out of patriotism, but then they literally did a great job, taking the voluntary offer for granted.. And this seems clearer than those who were not in battle. They took whatever initiative would result in the desired result. The urgency of the day required the participation of all, which everyone realized on their own.
When we really want to celebrate an anniversary like November 4th, we should not limit ourselves to established events and remember only its historical significance. We must celebrate it every day, and we will do that, when daily in our lives, we are possessed by the high feelings of patriotism and volunteerism that led our ancestors to the greatness of that heroic day.
Then we really honor them!
Happy Birthday!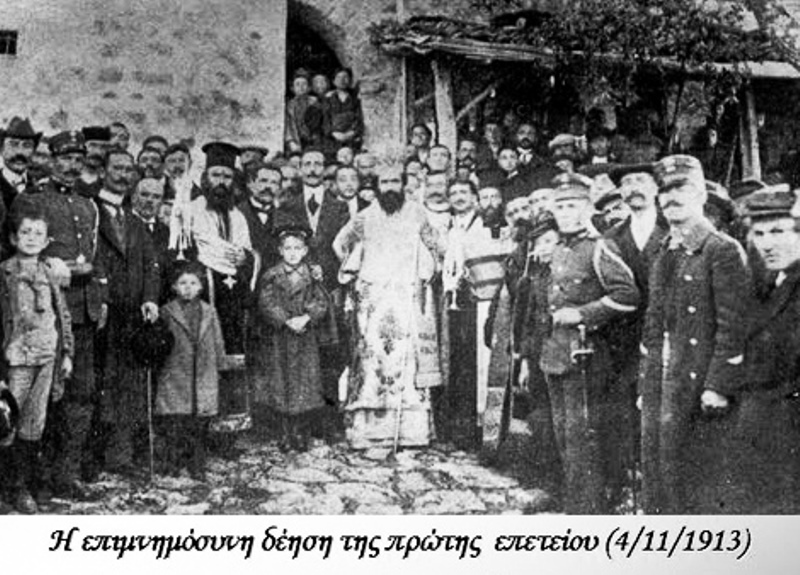 Zefklis Christos
Mayor of Voio