The fire that burns dense forest in the area of ​​the community of Karperos of the Municipality of Deskati remains in full swing, very close to the borders with the Municipality of Grevena, while at the scene of the fire was this morning the Mayor of Grevena Mr. George Dastamanis, accompanied by the Deputy Mayor of Technical Works Mr. Christos Trigonis.
From the first moment of the fire, the Municipality of Grevena assists in the work of firefighting with water tankers and personnel transport vehicle.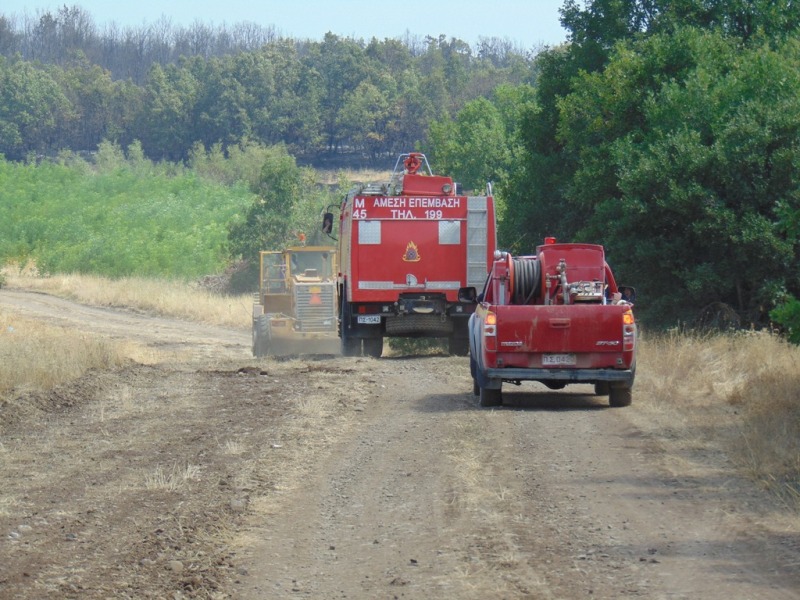 The Civil Protection of the Municipality remains in full readiness in order to provide further means and staff if required.
Very High Risk of Fire on Thursday 5 August 2021
The Municipality of Grevena informs the citizens that according to the fire risk forecast map, issued daily by the General Secretariat for Civil Protection, for tomorrow Thursday 5 August 2021, provided very high risk of fire (risk category 4-orange) in all areas of the Regional Unit of Grevena.
The Civil Protection of the Municipality of Grevena advises the citizens to be especially careful and to avoid actions in the countryside that can cause a fire due to negligence., such as:
the burning of dry grass and twigs or cleaning debris
the use of machines that cause sparks (circular saws, welding devices)
the use of outdoor grills
the hive smoking
throwing lit cigarettes
It is reminded that during the fire season the burning of the fields is prohibited.
In case the citizens notice a fire, please immediately notify the Fire Department of the call number 199.
For more information and instructions on protecting yourself from the dangers of forest fires, citizens can visit the website of the General Secretariat for Civil Protection at www.civilprotection.gr.