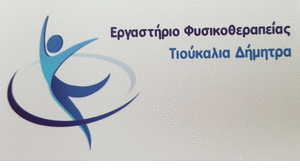 Και οι δυο τιμές της αρτηριακής πίεσης – η «μεγάλη» συστολική και η «μικρή» διαστολική – αποτελούν ανεξάρτητους παράγοντες πρόβλεψης του κινδύνου για έμφραγμα ή εγκεφαλικό επεισόδιο, according to the findings of the large survey which included more than 36 millions of blood pressure measurements in more than one million people.
Η έρευνα που δημοσιεύθηκε στην New England Journal of Medicine ανατρέπει δεκαετίες προηγούμενων ερευνών, according to which the value of systolic (large) and not diastolic (small) pressure is more likely to be a predictor of dangerous cardiovascular events.
«Όπως και να δούμε τα στοιχεία η συστολική και η διαστολική πίεση είναι εξίσου σημαντικές» επισημαίνει ο επικεφαλής ερευνητής Alexander C. Flint, ειδικός επί των εγκεφαλικών και ερευνητής του Τμήματος Ερευνών του ινστιτούτου Kaiser Permanente στη Βόρεια Καρολίνα των ΗΠΑ.
Let us recognize. The small and the big
Systolic (great) is the pressure exerted on the arteries when the heart contracts to push blood through the arteries to the organs of the body and diastolic (small) when the heart relaxes to receive new blood.
Decades of research have shown that high systolic blood pressure is more likely to have adverse health effects. Therefore cardiologists' guidelines as well as risk assessment tools focus on systolic blood pressure., with several experts arguing that the value of diastolic pressure could even be ignored, according to Dr.. Flint.
Something changes in the… dimensions of the risk of heart attack or stroke
However, after adjusting the data for possible limiting factors, The researchers found that while systolic pressure had a greater effect, values ​​of both types of pressure - systolic and diastolic - significantly affected the risk of heart attack and stroke regardless of the definition used for hypertension.
According to Dr.. Flint, findings that systolic and diastolic blood pressure have a similar effect on health risk even at the lower limit of definition of hypertension (130/80) provides independent support for recent changes made by the American College of Cardiology and the guidelines of the American Heart Association, which recommended more strict control of blood pressure in high-risk patients with hypertension.
Source: eleftherostypos.gr