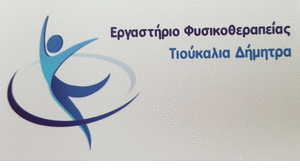 Our metabolism is essentially the body's processes that use energy. What we may not all know is how we can regulate and change our metabolism, with proper nutrition, so that we burn more calories every day. Time to find out, Well, more on metabolism, and the following information will help us.
Our basic metabolic rate is more important, that is, how many calories we burn when our body does nothing. We can find out what our metabolic rate is online, but this does not take into account the difference between fat and muscle mass. Talk to your doctor about safer options.
We need to eat enough protein to increase our metabolism. We choose healthy sources of protein, such as chicken and fish, and consume small amounts consistently throughout the day. From plant sources, Legumes and nuts are a perfect source.
Consumption of simple carbohydrates, such as white bread, destroys our metabolism, as insulin levels increase. We choose quality carbohydrates, such as fruit, vegetables, legumes and whole grains.
More muscle mass means better metabolism. This is because muscle requires more calories to rebuild and maintain fat than fat.. So we do not stop exercising.
Menopause can slow down your metabolic rate a bit, and that is why it is important to pay attention to your diet but also to exercise regularly in this transitional period of your life.
Some diseases can cause metabolic problems. Hypothyroidism, for example, is one of them. instead, Graves' disease, can affect metabolism in this way, where there is a dangerous weight loss.
How much we eat, but also when we eat, related to our metabolism. If we do not eat, for example, all day and night we overdo it, insulin levels will rise sharply, and our metabolism will malfunction.
Vitamin D may play a role in the metabolic process, or so it supports his research 2013, published in the European Journal of Clinical Nutrition: that vitamin D deficiency may be associated with an increased risk of obesity.
Source:iatronet.gr