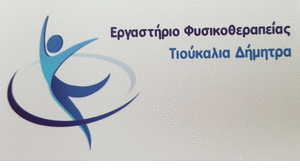 In the arrest of two people, who had reduced fraud to science, Police proceeded last Friday
More specifically, police officers of the DI.AS Group, in the context of checking suspicious vehicles, they located a 40-year-old man in his car, to say with an improvised communication system, the answers to the theoretical exam questions for obtaining a driving license.
Subsequently, his 40-year-old accomplice was located, who was currently taking the exam, to get the answers to the questions from the aforementioned, with special audiovisual system, which he wore on his blouse, consisting of special wiring, with antenna, camera and a special "lice" that he had placed in his ear.
From the physical search to the 40-year-old, found and confiscated, headset - the so-called "lice", two T-shirts he wore and had an audiovisual system hidden in them, consisting of a battery, special wiring, board, antenna, camera and microphone, cell phone as well as the amount of 110 euro.
Inside the car where the 40-year-old was, found and confiscated, ten small batteries, five lice headphones, laptop, signal amplifier antenna, portable wireless communication, special tweezers, laptop fan, eight mobile phones, six candidate driver training and examination cards, two cups, while in his possession was found and confiscated amount of 888,5 euro.
The arrested, with the case file formed by the T.A.. Eleusis, will be taken to the Athens Public Prosecutor's Office.
Source:Reader.gr