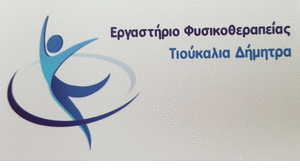 Kyriakos Mitsotakis had a discussion this morning with the historian and writer Yuval Noah Harari, in the context of the Athens Democracy Forum 2020, coordinated by Liz Alderman, New York Times Financial News Officer.
Referring to the management of the pandemic and personal data o Kyriakos Mitsotakis stressed that it is not possible to have a police officer next to every citizen to check whether he is wearing a mask or not.
"In everything,As for the "Greek experiment", we would not have been successful in tackling the first wave of the pandemic if we had not been able to involve the people more actively and build a relationship of trust between the government.- I mean the state and not necessarily the elected government- and citizens. It was not easy because we were coming out of ten years of crisis, all institutions were tested, but we managed to create a sense of a collective destiny, which created changes in individual behavior. Something that is, as you understand, quite difficult to achieve and will never be fully enforced. We used the technology in a very creative way. When, for example, we asked the citizens to send phone messages in which we asked them to tell us never to leave their house, You could argue that this is the imposition of a monitoring state. Nevertheless, we deleted all the data. We clarified that this is a mechanism of collective empowerment instead of a method, so that we have access to information about citizens and monitoring them where they are. One realizes that when it comes to behavioral issues. it is not possible to have a police officer next to him check whether he is wearing a mask or not. For' this and changes in individual behavior are critical but to achieve this, the choices cannot be political: Wearing a mask is not only an act of self-defense but, also, and an act of solidarity as you protect other people, especially your family as we know that the biggest transmission happens within families. So, is an action to protect those you love most. "I strongly believe that we can use the data in a public and open way and help us make knowledge-based decisions," he said..
"Agreement between European countries, that is very difficult, almost unthinkable, to go to a second general lockdown »
The Prime Minister on the possibility of a general lockdown noted that "There is a general agreement between European countries, that is very difficult, almost unthinkable, to go to a second general lockdown ».
"When the first wave of the pandemic struck, we did not know much about the virus. So, the decision was clear. We went to lockdown. We made the decision very, very early on and it was clearly the right decision after we managed to tackle the virus in this first wave. And we knew it was the right decision at the time because we needed time to learn more about the virus and strengthen the health system.. We also knew it would have painful economic consequences, even in a globalized world, countries that did not choose lock down initially, such as Sweden, they finally paid the financial price. But I think there is a general agreement between European countries, that is very difficult, almost unthinkable to go to a second general lockdown. We use local lockdowns more now, smart tracking, the mass testing. But there is another question mark. And the question mark is: we can live with the virus and manage to maintain normal economic activity without a complete lock down and without accumulating a lot of pressure on the health system; I think no one has the answer yet, because we have three or four very difficult months ahead of us. But I hope and am optimistic that we will not have to take more drastic measures than we are already taking.. But if one asks if this can be said with certainty, the answer is a resounding "no". As for financial support, we in Greece supported the incomes of almost everyone, including the private sector, and we made it clear that we must support the weakest, those who were hit the hardest, those with low incomes or employed in the tourism sector. And we can bear to do that for some time to come, but we can not bear to do it forever. So we look very carefully at the numbers as we enter autumn and winter. We are lucky in Greece, because we will be out for quite some time yet, but look, countries like Israel for example, who did extremely well in the first wave but are facing a major upheaval now and you realize how unpredictable things are. There is the element of chance, where you can have 2-3 over-transmission incidents and make all the difference, "he added.
The virus does not discriminate
The Prime Minister also wished the best to President Trump, saying "I wish the best to President Trump and his wife in the fight against the virus. If I hold anything back from this sad assumption it is that the virus does not discriminate, does not exclude anyone, can affect us all. Wearing a mask is not a political statement, is an act of self-protection but also of solidarity, as you protect others, especially your family, because we know that most transmissions take place within the household. Therefore, it is an act of protecting those you love ".
In addition, the Prime Minister pointed out that Greece has managed to build a relationship of trust between the state and the citizens., which contributed decisively to the very good performance of the country during the first wave of Covid-19.
Answering a question about the possibility of the rise of authoritarian regimes in the future as a result of the health crisis, noted that "the great challenge is the reinvention of the state within the framework of democracy".
"The pandemic has proved that the state is important and especially in times of crisis it has a big role to play, can not be replaced either by individual free will or by markets. This, I think so, was a clear lesson from the pandemic. I strongly believe in the value of history. If one wants to read a text that is relevant, given the context, can look at the Epitaph of Pericles, written when democratic Athens was plagued by the plague. "It's an excellent compliment to the power of democracy in a time of crisis," he said.
Kyriakos Mitsotakis underlined how the pandemic accelerated the digital transformation and the fight against bureaucracy: "COVID is a digital accelerator. We have been able to provide digital services by doing in weeks what we could not do for decades. It is clear that we have done a lot of work to transform the state and I believe that the digital revolution is the only way to break the traditional bureaucratic structures. And we managed to start this kind of process of redesigning the state using digital tools, something that is highly valued by the citizens, is a non-ideological approach that is really attractive to young people and fights a bureaucracy that has been holding Greece back for many years. I would say that it is an opportunity to make a leap with which we will surpass other countries, because we do it so intensively and the impact can be very significant ".
The government is reform-oriented
The Prime Minister also stressed that the government is oriented towards reforms, saying "I believe that the Republic has the ability to be self-correcting., we saw this in Greece. After ten years of populism we now have a government that is liberal, moderate and reform-oriented who wants to make big changes and who enjoys great popular support. After ten years of crisis and experimentation with populists, in our case from the Left, Greek society was ready and through open democratic procedures chose to show us its confidence. In three years we will go to the polls again and if they are satisfied with us the citizens will vote for us again, if not they will choose something else. This is the beauty of democracy and the ability it has to correct itself. ".
Finally for the possibility of citizens from other countries to work abroad' to live in Greece the Prime Minister said "if you could not just live but also work from anywhere, you would not prefer to work from here, from GREECE, from a Greek island, if you have connectivity, safety and good health care; I am not just sending an invitation for someone to come to Greece, explain why Greece has a significant competitive advantage in this new and changing world. Why aspects such as quality of life are now considered much more important as a result of the reorganizations brought about by COVID. There will be winners and losers, they will not simply be losers as a result of the turmoil brought about by COVID (…)
"It's my responsibility, as Prime Minister of Greece, is to ensure that we belong to those who will emerge stronger from the pandemic "he added.
Source:Real.gr