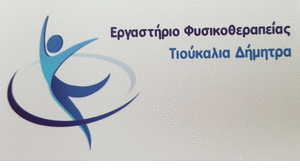 When we talk about weight loss, the first thought that comes to mind is metabolism. Although it is a term known to all, is misinterpreted and there are many scenarios and various myths and events that revolve around the subject. Metabolism is defined as the functions required to sustain life. According to the Mayo Clinic, the metabolic process converts food into energy, what the human body needs to survive. This process helps with breathing, the digestion of food and the repair of cells in the body. If the metabolism is very low, it is impossible to feel the energy we get from the food we eat.
MYTH: If you are thin, your metabolic rate is high
Metabolism depends on your body composition, not from your pounds. This means that it depends on the protein mass of the body. The more muscle mass there is, the higher the metabolic rate. This means that muscle mass decides the number of calories you can burn even at rest.. It is a myth that thin people have a better metabolism. This is why nutritionists say that weights are the fastest way to lose weight combined with increased metabolism.. Aerobics alone is not enough to boost the body's metabolism. Muscle mass is very important.
MYTH: There is not much you can do about your metabolism
Metabolism only affects muscle mass in the body. The exercise we do has a significant effect on the body. If you want to lose weight, it is better to build muscle mass than to focus on aerobics. The exercise you choose can greatly change your metabolic rate. Genes regulate the body's metabolic rate, but he can change. However, Some genetic diseases can lead to a slower metabolic rate.
MYTH: : If you have a high metabolism, you can eat whatever you want, regardless of the number of calories
Having a good metabolism does not mean that you are free to eat everything,what do you want. The basic rule of healthy living and weight loss is to follow a healthy and balanced diet. The more unhealthy foods you eat, the greater the need to sweat in the gym to have a balanced weight. Metabolism is not just a matter of weight, but also life.
MYTH: Eating smaller meals at regular intervals increases metabolism
There are people who believe that if they make small meals several times a day, achieves faster weight loss. However, weight loss is not affected by the number of meals you eat, but from what you have chosen to eat. Many nutritionists emphasize the need for conscious nutrition compared to diet motivating weight loss.. With many meals, we may be mistaken for the calories we eat. Weight loss will be followed by calorie intake. They are also the food choices we make based on what our mood demands. A donut can have the same number of calories than, what any protein bar. The best thing to do is understand what you want to eat and then train yourself to eat the same calories in a different way..
Source:iatronet.gr