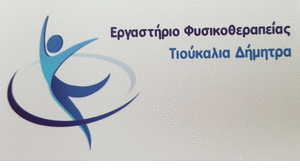 The deposition next week in Parliament, new measures to support companies affected by the pandemic, announced by Christos Staikouras.
During his position in the question of the Movement for Change about the recovery fund, the Minister of Finance, announced that next week will come to vote arrangements concerning the coverage of fixed costs incurred by companies, but also its coverage 80% of store rents, as well as check settings.
As he explained, the measure will concern the covered fixed expenses incurred by the companies during the last year, which were not covered either by the profits or by other sources..
"The government is still on the business side, operating effectively, with transparency and a sense of justice ", said Mr.. Staikouras and clarified: "We do not have illusions! The coming months will be difficult and the return will not be immediate but gradual. However, there are opportunities that we must seize. ".
Responding to the peaks of the opposition, Mr.. Staikouras reminded that the national recovery plan has already been put to consultation, while he announced in advance that in the next period his submission to the parliament will be made for discussion. In other parts of his position, the minister announced the country's decision to claim additional money from the unallocated amounts of the Sure fund., of the European Union on employment support.
Mr.. Staikouras made a detailed report on the support measures taken by the government for businesses, employees, unemployed but also farmers, while he reiterated that for the treatment of the health crisis the Ministry of Health will receive all the resources it claims.
"Greece is one of the first countries in the European Union and among 16 Member States that have submitted a recovery plan to the European Commission. That is, they exist 11 countries that have not yet done anything. "Our plan is a solid basis for utilizing resources with the aim of reorienting the economy to a new extroverted and socially just development model.", he said.
Source: iefimerida.gr