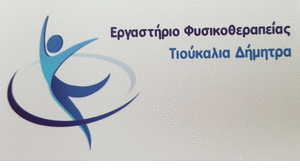 He was sentenced to two years in prison
In two years in prison, condemned it
Three-member Criminal Court of Kavala
a woman from
Thessaloniki
who appeared as a medical examiner and doctor- external partner, of the hospital
AHEPA.
However, by court order, The appeal was suspended until the trial of the case in the second instance by
Three-member Court of Appeals for Misdemeanors of Thrace.
According to the indictment, the woman was approaching unsuspecting patients suffering from various diseases Cancer patients underwent surgery and promised to be able to provide them with special pills and medical supplies for their condition that brought them exclusively from abroad for themselves., thus detaching various amounts of money.
The case has taken its course Justice after the complaint of a woman from Eratino of the Municipality of Nestos in Kavala, suffering from cancer, in which the defendant had been promised a special cocktail of chemotherapy drugs.
The president of the Medical Association of Kavala Anastasia Antoniou - Pougoura, speaking to APE - BPE, pointed out that such cases always concern the Board of Directors of the Association..
"Cancer Patients", said Ms.. Antoniou, "Like their relatives, they are easy prey for the clever who exploit their need for hope of cure with genuine or miraculous drugs.. Unfortunately, on the altar of enrichment, consciences and lives are sacrificed. Citizens should seek certification of "medical" identity.
"The sentence, for medical counterfeiting », ISK President emphasizes, "It should be reviewed and tightened because the defendant is offending his health, this highest good for every human being ".
Source:protothema.gr