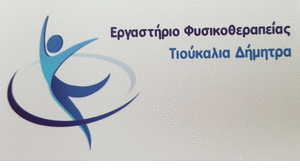 It is with great sadness that we follow the publications of the regional councilor and head of the "ELPIDA" association, Ms. Zempiliadou Georgia, in the last few days., on the management of covid-19 disease in fur animals.
Ms. Zempiliadou cultivates a climate of intimidation, implying that the situation is evolving out of control and in fact does not hesitate to associate the fur industry with the epidemiological burden of the region..
He also insists on quoting a post that has been refuted by the researcher who gave the interview and sees conspiracies around our farms and behind the announcements of the Region, of EODY and the veterinary service .
Since February 2020 until today, we have ensured that the protection measures are observed by all breeders, with respect to public health but also to the welfare of fur animals. We follow the instructions of EODY, of the Ministries and veterinarians of the Region, with whom we worked willingly from the first moment.
The members of our association are characterized by professionalism and a high sense of responsibility. We are the first to react if we perceive mismanagement of the issue, as we prioritize the good of health and we are also citizens of this society.
We expect the elected to understand our problems and support us in practice. Any action that stigmatizes the fur industry unjustifiably finds us opposed. Please be careful in your public speech so as not to create negative impressions that do not arise from the information that is communicated to us.
Unless this industry, one of the two economic pillars of Western Macedonia, finds you opposed or indifferent and the only way to express yourself publicly, these are your statements, based on your personal assessments and not on scientific evidence.
From the Administration.