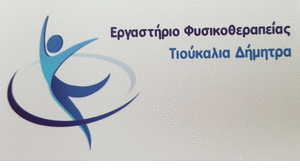 "ΘΕΡΜΑ ΣΥΓΧΑΡΗΤΗΤΡΙΑ ΣΤΟΥΣ ΜΑΘΗΤΕΣ ΜΑΣ". I feel special joy,ικανοποίηση και περηφάνεια για αυτά τα παιδιά που με δύσκολες συνθήκες, graduating from a Regional-Critical School but with a thirst for learning and opening up in other worlds A LOT OF SUCCESS.
90the success rate (nine in 10) σε Α.Ε.Ι στις φετεινές Πανελλήνιες Εξετάσεις.
The Association of Teachers , ο Σύλλογος γονέων και κηδεμόνων και ο Διευθυντής του Σχολείου τους .
Ευχόμαστε "GOOD STUDIES" πάντα ψηλά με αξίες και στόχους στην νέα σελίδα της ζωής τους.
Συγχαρητήρια και σε όλα τα παιδιά των Σχολείων της περιοχής που πέτυχαν στις επιλογές τους.
For the children who for various reasons did not have the success they expected this year despite their effort 'nothing was lost'.
Στην ζωή θα βρεθούν μπροστά σε πολλές νέες ευκαιρίες,δοκιμασίες και θα δοθούν πολλές μάχες για το καλύτερο.Αυτή είναι μόνο η αρχή.
Οι Επιτυχόντες μαθητες του Σχολείου μας:
-ΑΘΑΝΑΣΙΑΔΗΣ ΑΑΝΑΣΤΑΣΙΟΣ➡ΙΑΤΡΙΚΗ ΙΩΑΝΝΙΝΩΝ
– ΤΑΡΗ ΠΑΥΛΙΝΑ➡ΓΕΩΠΟΝΙΑ ΘΕΣ/ΝΙΚΗΣ
–ΜΠΑΡΤΖΗ ΑΓΝΗ➡ΜΑΘΗΜΑΤΙΚΩΝ ΚΑΙ ΕΦΑΡΜ. ΜΑΘ/ΚΩΝ ΗΡΑΚΛΕΙΟ
— ΣΑΜΑΡΑ ΜΑΡΙΝΑ➡ΑΓΓΛΙΚΗΣ ΓΛΩΣΣΑΣ ΚΑΙ ΦΙΛΟΛΟΓΙΑΣ ΑΘΗΝΑ
— ΜΕΤΑΞΑ ΑΝΑΣΤΑΣΙΑ➡ΕΠΙΣΤΗΜΩΝ ΚΑΙ ΕΚΠΑΙΔΕΥΣΗΣ ΠΑΤΡΑ
— ΑΝΤΩΝΟΠΟΥΛΟΥ ΑΘΑΝΑΣΙΑ➡ΓΛΩΣΣΙΚΩΝ ΚΑΙ ΔΙΑΠΟΛΙΤΙΣΜΙΚΩΝ ΣΠΟΥΔΩΝ ΒΟΛΟΣ
— ΝΤΟΓΙΑ ΧΡΙΣΤΙΝΑ➡ ΠΑΙΔΑΓΩΓΙΚΟ ΠΡΟΣΧΟΛΙΚΗΣ ΕΚΠ/ΣΗΣ ΒΟΛΟΣ
–ΝΤΙΓΚΟΥ ΧΡΥΣΑ➡ΝΟΣΗΛΕΥΤΙΚΗ ΙΩΑΝΝΙΝΑ
— ΛΙΕΡΙΔΟΥ ΕΛΕΝΗ➡ΓΛΩΣΣΑΣ-ΦΙΛΟΛΟΓΙΑΣ ΚΟΜΟΤΙΝΗ.
Nikos Katsaounis
Director