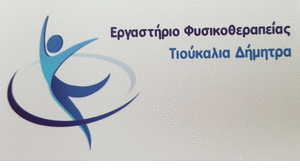 Body weight, the local fat, body image and general health can cause concern and anxiety and lead to a series of very strict diet plans. Here are some tips to help you lose weight easily and quickly.
• Consume breakfast with a sufficient amount of protein. Eating breakfast, rich in protein has been shown to reduce appetite and calorie intake throughout the day.
• Avoid soft drinks rich in sugar and packaged fruit juices. Soft drinks and other sugary drinks are especially delicious and appealing. The chances of exceeding your limits on the amount and frequency of consumption are high. Do not take risks if you are not restrained, because you are jeopardizing your effort.
• You drink water half an hour before main meals. Drinking water half an hour before meals can enhance weight loss. Do not confuse thirst with hunger!
• Choose foods "friendly" for your effort. Yes there are no banned foods or foods that can make you fat or determine the outcome of a weight loss effort. Some foods though, which you have combined with the concept of the program and temperance are very useful at the beginning of the effort and can give you impetus (mainly psychological) at the beginning! But do not exclude foods or whole food groups after the first few days.
• Choose foods rich in fiber, which enhance satiety. It is a good idea to replace a large percentage of the cereals you consume during the day with corresponding whole grain products..
• If you are a coffee lover, take advantage of it by consuming it 1-2 mugs a day. Caffeine can boost your metabolism against 3-11%. You can do the same with tea.
• Consume late your food. Slow consumption helps you to feel full in time, giving you the privilege of stopping your meal when you really are no longer hungry.
• Avoid daily weighing and other strict self-control tactics that are capable of stressing you out.. See the change in clothes, your mood and your daily life.
Enjoy a good night's sleep every night. Poor quality or short sleep is one of the most powerful risk factors for weight gain., so taking care of your sleep is important.
Writes: Eumenes P.. Καραφυλλίδης BSc (Hons), MSc, NYSCDN
Clinical Dietitian – Nutritionist
Leeds University M., England
Columbia University, New York, USA
Director of the Metropolitan General Dietetic Department
Source:capital.gr/health