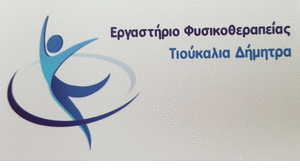 Sometimes, the sebaceous glands of the skull are damaged and produce more sebum than normal. Consequently, your hair looks greasy and dirty. in this article, you will discover how to wash oily hair to make it less oily.
You may need some tips to wash your oily hair. Due to excessive sebum production in the skull, you need to know how to choose the right products to avoid greasy and dirty hair. What else should you consider though;
At first, It is important to know why hair accumulates fat and what factors make the condition worse. Afterward, you can take some simple steps to make them look better.
Keep reading to find out!
How oily hair is caused;
Under normal conditions, Healthy hair secretes a certain amount of sebum to ensure proper hydration of the scalp, but also to keep the roots healthy. Actually, This sebum is considered a natural mechanism for sensitive parts of the roots.
Although this amount varies from person to person, poor hygiene, excessive sweating, and other habits can lead to excessive sebum production. What's the result; Hair that looks greasy and dirty which is difficult to comb.
But why do some people have oily hair and others do not; What causes an increase in sebum production;
There are several possible causes. Below, we will explain in detail the most common.
Hormonal changes
These changes can cause the sebaceous glands of the skull to become overactive.. This results in your hair looking dirty. The phenomenon is very common in pregnant women, teenagers, or women taking birth control pills.
Frequent shampooing
Although people with oily hair wash their hair more often, Excessive shampooing can become counterproductive. Why; Every time you rinse your hair with different products, your scalp receives a signal to produce more sebum.
Hair type
A change in sebum production can affect anyone. However, People with thin and straight hair are more at risk of sebum accumulation. As your hair is not wavy, sebum flows more easily on the hair shaft.
Improper use of hair products
It is important to choose the right products to wash oily hair. Due to their characteristics, Bathing with water alone will not remove sebum. also, you will not be able to get a clean look with oil based products. It is important to choose a shampoo with complexes that can break down sebum.
also, you should not use too much conditioner. Actually, you should only apply it from the middle to the edges. Make sure it contains as little fat as possible.
Other possible causes
Excessive exercise (because of sweat)
Excessive use of hair treatments
Leaving the house with wet hair
Exposure of hair to the sun or other heat sources
How to properly wash oily hair
Have you ever wondered what are the steps for proper shampooing?; The process is very simple in fact. The key is to stimulate the pH balance of the skull and regulate sebum production..
To achieve this, you should know how to choose the right hair products and how to apply them. Below, we have the steps you need to follow:
1. Be careful when choosing hair products
Most hair products are designed for normal or dry hair. Their composition helps them shine and enhances their hydration. Nevertheless, are not compatible with oily hair. If you want to prevent this problem, it is best to find the right formula.
Fortunately, nowadays, you can find many products to regulate sebum production and vary from light to concentrated composition. For example, which are made from ingredients such as green tea, citrus fruits, or aloe vera are good choices.
2. Use of hot or cold water
Water temperature plays a role. Actually, You should avoid shampooing oily hair with hot water. Although it removes dirt and grease at that time, may lead to increased sebum production later.
For this, it is best to use hot or cold water. A good option is to start bathing with hot water and finish by rinsing with cold water to seal the hairline..
3. Application of a product
One of the most important aspects to consider when applying hair products. First, you need to think about the amount of shampoo you will use. This will depend on how long and thick the hair is. You should use one to two tablespoons.
Afterward, you will need to pay attention to its implementation. It is best to apply the shampoo all over your head and massage into the scalp with your fingertips to clean the residue left there.. End, and after the first rinse, apply a conditioner from the middle to the ends of the hair.
4. Bathing frequency
Contrary to many people's beliefs, You do not need to wash oily hair often. As mentioned above, this alters their pH and can cause the opposite effects. So, it is better to bathe them day after day. To avoid this feeling of dirt, you can use dry shampoo.
5. Hair Routine Supplements
In addition to the above tips, and other hair care methods can help you get clean and healthy hair. For example, It is a good idea to apply masks with ingredients suitable for oily hair. You can also try a scalp exfoliator, as long as it does not contain oil.
How to make hair less oily
Proper shampooing can reduce the appearance of oily hair. However, you can apply other tips to make them look better and avoid excessive sebum production. Try them today!
Essences
Applying essential oils to your hair to control excess sebum in your scalp can be beneficial. Their properties will break down sebum and facilitate the cleansing of the hair follicle.
The best options are:
Tea tree essential oil
Peppermint essential oil
Chamomile essential oil
Dissolve a few drops of these oils in water or in the shampoo you usually use. Another option is rosemary oil, which is related to healthy hair growth.
Apply apple cider vinegar to oily hair
To date, there is no evidence that hair benefits from apple cider vinegar. However, anecdotal evidence suggests that its use in moderation may makes hair less oily and prevent problems like dandruff.
All you have to do is dissolve a few drops of apple cider vinegar in two liters of water.
Afterward, rinse your hair with the mixture.
End, wash your hair with shampoo and apply a conditioner.
You can apply the solution two to three times a week.
Use a mask with aloe vera
As with other home remedies, There is no scientific evidence to support the effectiveness of aloe vera on oily hair. However, Many people use it in natural cosmetics to help them with excess sebum, dandruff, and damaged hair or scissors.
How to apply:
First, extract some fresh jelly from an aloe vera leaf.
Afterward, gently massage your scalp, circular movements.
Leave it for 20 minutes and rinse.
You can apply it two or three times a week.
Εφαρμόστε ξηρό σαμπουάν για τα λιπαρά μαλλιά
Μια καλή ιδέα είναι να εφαρμόζετε ξηρό σαμπουάν στις ρίζες μετά από τη γυμναστική ή μια καυτή ημέρα, προκειμένου να απορροφήσει το σμήγμα. Μπορείτε να βρείτε διάφορους τύπους σε καταστήματα με καλλυντικά ή σε φαρμακεία. Nevertheless, δε θα πρέπει να το χρησιμοποιείτε υπερβολικά.
Χρησιμοποιήστε άμυλο καλαμποκιού ή ταλκ
Το άμυλο καλαμποκιού ή το ταλκ μπορούν να μειώσουν τη λιπαρότητα που οφείλεται στον ιδρώτα ή τη ζέστη. Είναι αρκετά όμοια με τα ξηρά σαμπουάν αλλά έχουν φυσικές φόρμουλες. Εφαρμόστε απλώς μια μικρή ποσότητα από το προϊόν της επιλογής σας στην κορυφή του κεφαλιού και κάντε μασάζ.
Αποφύγετε το χτένισμα ανάμεσα στα λουσίματα
Το υπερβολικό χτένισμα επηρεάζει αρκετά τα άτομα με λιπαρά μαλλιά. Το χτένισμα τραβά το σμήγμα και τον ιδρώτα από το κρανίο προς τα περιτρίχια. Δεν είναι καλό να χτενίζετε πολύ τα μαλλιά σας μέχρι να θέσετε υπό έλεγχο τη λιπαρότητα. Το ίδιο ισχύει για τα σίδερα ισιώματος και τα ρόλεϊ.
Μπορείτε να αποτρέψετε τα λιπαρά μαλλιά
Η υπερβολική παραγωγή σμήγματος εξαρτάται από πολλούς παράγοντες. Nevertheless, με το σωστό λούσιμο και την εφαρμογή ορισμένων σπιτικών θεραπειών, μπορείτε να βελτιώσετε την εμφάνιση των μαλλιών σας.
Of course, να θυμάστε ότι είναι σημαντικό να ενσωματώσετε τις συμβουλές που μοιραστήκαμε μαζί σας στην καθημερινή ρουτίνα φροντίδας των μαλλιών σας.
Source: meygeia.gr